Circulon 10 Piece Non Stick Cookware Set – $127.49 + $30 in Kohl's Cash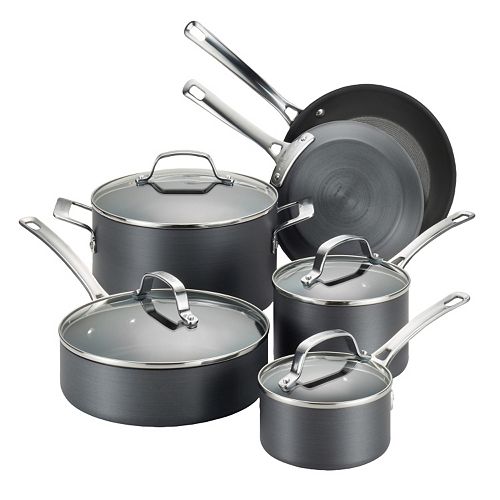 The Kohl's Black Friday sales are now LIVE at midnight pst & we've got some great deals to share with you!! Make sure to check out all the Kohl's sales we're sharing tonight::
Kohl's Big Black Friday Sales – TVs, Kitchen Aid, Frozen Toys, Step 2 Kitchen & much more!!
Black Friday Kitchen Appliances Sale
Kitchen Aid Mixer Sale – Prices as low as $96.25
Here's another great sale – the Circulon 10 piece Non Stick Hard Anodized Cookware set is on sale for $149.99 (Reg $249.99). IF you combine the 15% off coupon + Kohl's cash & FREE shipping, makes for a great deal!
Deal Idea:
Circulon 10 piece Cookware Set – $149.99 (Reg $249.99)
Use 15% off coupon code: THANKS15
Pay $127.49 + FREE shipping (free on orders $50+)
Get $30 Kohls cash ($15 for every $50 spent)
Like paying $97.49 after coupon & Kohl's cash