Cinderella At the Snoqualmie Falls Forest Theater – Tickets $9 (+ $3.50 Service Fee)!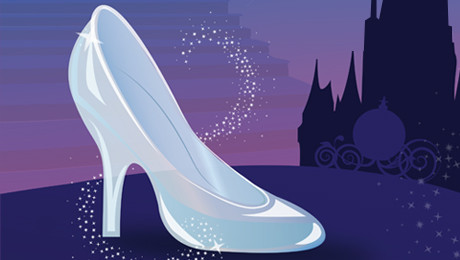 Looks like there are still discount tickets available for this Saturdays (7/28), showing of Cinderella at the Snoqualmie Falls Forest Theater if you were interested!
Cinderella was recently at the 5th Avenue in Seattle, and I took my little girl. It was so much fun, but the tickets are really expensive. Here is a more friendly budget option, and it looks magical. Goldstar is offering tickets to July 21st 2012 showings of Rodgesr and Hammerstiens: Cinderella in a Lovely Outdoor Setting for only $9 ea!  There will be a service fee of $3.50 per ticket too, so you will pay a total of $12.50 per ticket after all fees. This is a great price for tickets for anyone over 12 years old (reg. $18). If you are purchasing tickets for those under 12, buy directly through the Theater, as they will be $8 for kids 5 to 12, and kids 5 and under are free. You will be able to click through to the theater to learn more about the park and ticket options from the events page on Goldstar. A few readers have commented on their experience at the show last weekend on the Thrifty NW Mom Facebook page (sounds good!). 
Tickets are selling out fast, so purchase yours soon if your interested. They were sold out for awhile now, and they just added this extra date. I expect it will sell out quickly.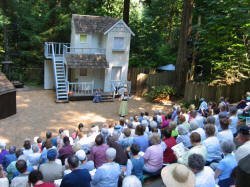 The really cool thing is that the play will take place at the Snoqualmie Falls Forest Theater. That means you can make a day trip out of the event, if you are not from the area. Enjoy Snoqualmie Falls before or after the event. Snoqualmie Falls Theater is also a park, and there are trails that will lead you to an overlook of the Falls (per their website). You can even purchase dinner at the theater itself (BBQ Steak, Salmon or Chicken dinner for $18, or Kids Hot Dog dinners for $5!).
Here is Goldstar description of the play itself:
"Experience the enchanting family musical Cinderella in the magical setting of the Snoqualmie Falls Forest Theater, nestled outdoors among 95 acres of gorgeous wooded park land. This rags-to-riches fairy tale tells the classic story of a young woman tormented by her stepmother and wicked stepmothers, who triumphs over adversity with the help of her Fairy Godmother, an enchanted glass slipper and a wonderful Prince. This sweet and funny Rodgers and Hammerstein show features such tunes as "Do I Love You Because You're Beautiful," "Ten Minutes Ago," and the witty "Stepsisters Lament.""
If you have other favorite tips about visiting Snoqualmie Falls or the Snoqualmie Falls Forest Theater, please share them. I am looking forward to a day out there with my family this summer too!