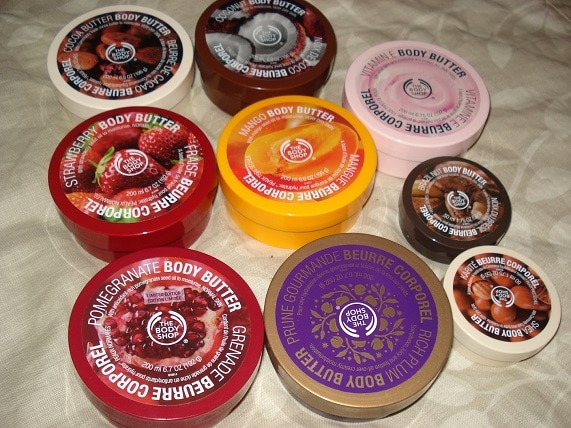 Through tomorrow, 6/14, only, The Body Shop has 6.7oz. Body Butters on sale for only $10 each! These are regular $21 each!
But the deal gets even better! If your order totals $50 or more, you'll qualify for a FREE Shower Gel when you check out! Just use the code PEACHY for a FREE Vineyard Peach Shower Gel, or use the code BERRY for a FREE Raspberry Shower Gel! Plus, your shipping will be FREE!
Here are some details about Body Shop Body Butters:
If your skin feels dry or uncomfortable, these iconic body butters will keep you soft, smooth and hydrated for up to 24 hours. All our rich butters are made with community trade shea butter. If you're new to the collection, try our classic Mango Body Butter or our exotic and super hydrating Coconut Body Butter. For very dry skin, our Wild Argan Oil Body Butter provides up to 48 hour nourishment.
About Body Shop Ingredients:
Natural ingredients come from plants, and use low impact processing methods like freeze-drying. They also include minerals (like talc), and ingredients that come from animal harvesting, like beeswax and honey , which we're careful to harvest in a sustainable way as part of our Community Trade program.
Ingredients of natural origin originally come from plants, but have been modified in some way to make them more functional. A good example is refined sunflower oil. Crude edible oil from renewable sources contains impurities, which we remove during the refining process.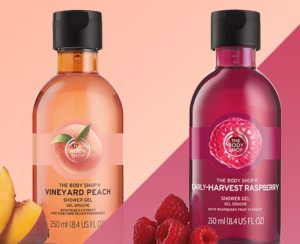 Hurry over here to see them all! Remember to use the code PEACHY or BERRY to get your free shower gel!
While you're there, check out More Body Shop Sales