Bigfoot Java Seahawks Deal – $0.12 Cent 12 oz Mochas on Blue Friday to Celebrate the Seahawks & The 12th Fan!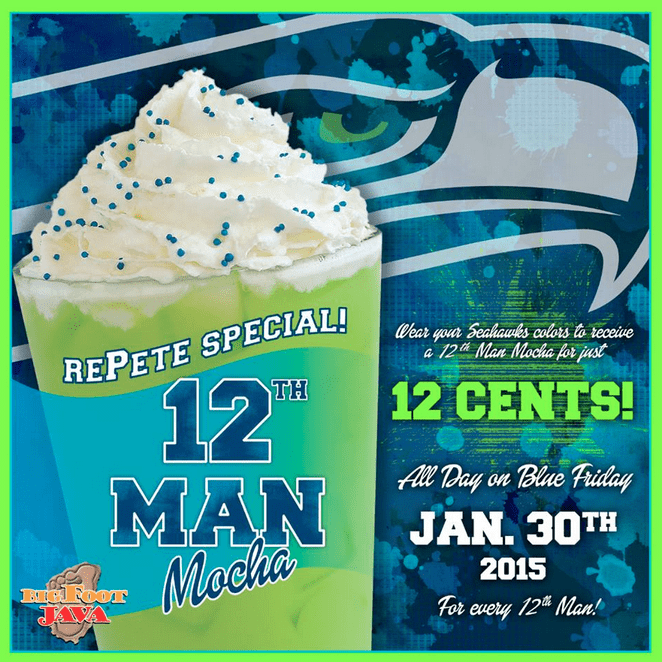 Once again, Bigfoot Java is back with their offer for $0.12 cent Mochas tomorrow, Blue Friday,  when you wear your Seahawks colors! This is all day long & it's my understanding that it's at every Big Foot Java stand, although I'm still waiting on confirmation of that (you might want to call ahead just in case). But last year it was at all the stands.
Here is the announcement they made on their Facebook page:
12oz "12th Man Mocha" for 12₵
Friday January 30th if you wear your Seahawks colors or gear!!!
Limit one per person.
Find a Bigfoot Java location near you here. And if you ever want to stop by another time, they make a great black and white mocha (two kinds of chocolate).
Don't forget Ride the Ducks is also offering a Blue Friday special – $12 rides all day long!
Be sure to check out all of the other great Seahawks deals available too, we have a big list of them!