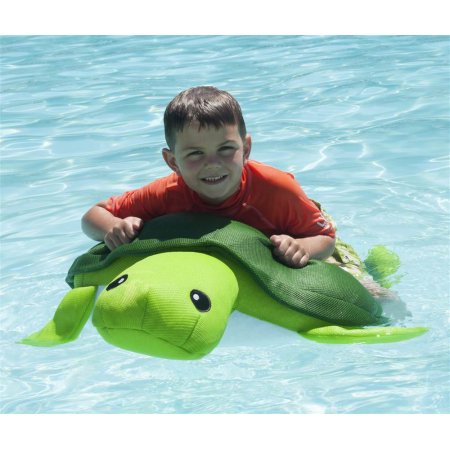 We were at a hotel recently, and I saw many of the kids playing with these Pool Pets, and where loving them. They had different animals, but the turtle seemed to be the one we saw the most of. It ends up that they were the Big Joes Pool Petz, and they look like stuffed toys, but are actually floaties designed to be used in the pool.
The turtle is currently on sale at Walmart for $21.58, which is the best price we could find online. This one is for the small size. The larger size is quite a bit more (but would be better for bigger kids).
They are a pool float made of quick-drying UV-resistant mesh filled with super-cushy 100% recycled foam beads, and they were really holding the kids up well in the water.
Lots of the kids were bringing them to the pool during our recent stay, and seemed to love them. Have you tried them out? What are your thoughts?