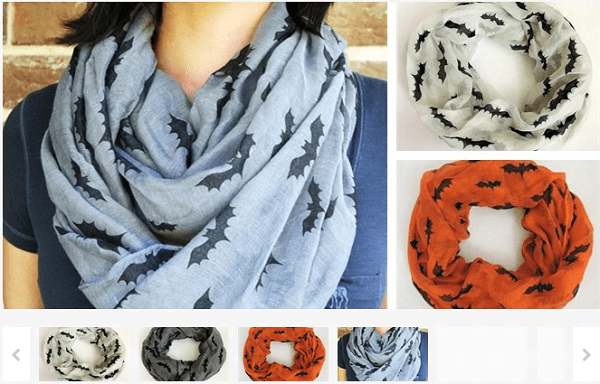 Bat Infinity Scarves
Check out these cool scarves for fall! Jane has these Bat Infinity Scarves for $6.99! They are available in 3 colors to choose from.
You do have to pay shipping of $2.99 for the first item and $1.50 for each additional item. So you get the best deal if you buy more then one.
Product Details:
Milk
Early Grey
Pumpkin
Each scarf is made of a soft polyester material and is approximately 70″ x 30″ printed with bats all over the scarf.
The 70″ length is the length of the loop of the infinity scarf (stitched together at the ends).