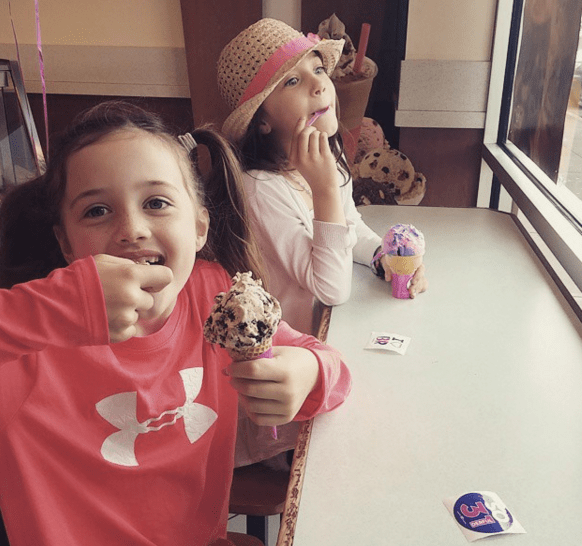 Baskin Robbins is offering $1.50 Ice Cream scoops all day today (7/31/17) from 10am – 9pm! Here are my two kids acting goofy at a recent scoop event. They love to get to Baskin Robbins and I love the price. Be sure to call ahead to make sure your location is participating, but it could be a great way to cool down this summer!
Find your closest Baskin-Robbins store here.
If you're a fan of Ice Cream Cakes, check out our review of the Baskin Robbins Ice Cream Cakes, or how to make your own DIY Ice Cream Cake.