2019 Back to School Buying Guide – #BTSSavings
The folks over at Savings.com have put together a Back to School buying guide for this years best deals, and items that kids love. We have shared their guide below, if you are wanting to know where you will find some of the best deals for this years most popular back to school items – from shoes to clothing, backpacks, electronics and more.
Some highlights of things we loved the most from this years Back to School Buying Guide include: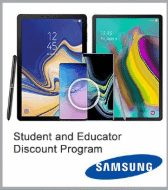 Did you know that students and teachers can get up to 30% off and special deals Samsung products, when you sign up for their education discounts (will need a school email to qualify). Be sure to sign up here, to find out what current promotions are available to you (this could save you big if you need electronics)!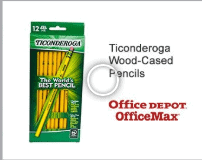 The teachers favorites, Ticonderoga Pencils are on sale at Office Depot for just $2 per pack this week (12 ct). These are by far the most recommended pencils to get, and this is a good price!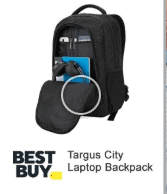 Best Buy has this Targus City Laptop Backpack on sale for $32.99 right now, if you have a kiddo who will be carrying a laptop back and forth to school.
Be sure to check out the full back to school buying guide from Savings.com above, for more great deals.