Astronomy Magazine Subscription – $13.99 Yr (70% Off)!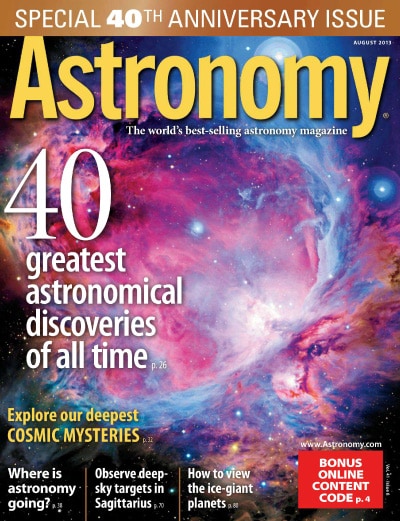 Right now, you can subscribe to Astronomy Magazine for only $13.99 per year (76% off)! You can order up to 3 years at this price! Just enter coupon code THRIFTYNWMOM
This offer expires on Saturday July 28, 2018 at 8:59pm pst.
More about Astronomy Magazine:
Invites readers to explore the universe from their own backyards. Every issue includes a monthly star and planet chart, tips on telescope observing, and techniques for taking beautiful astro-photographs. Explore the universe with the world's most beautiful and popular astronomy magazine.