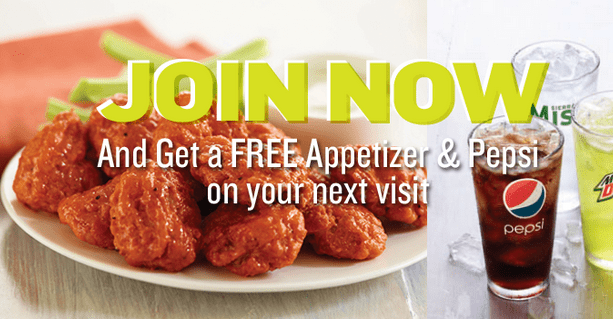 Sign up for the Applebee's Perks program right now & you'll get sent a coupon for a FREE appetizer and Pepsi product. The Perks program is a way to receive special discounts and coupons from Applebee's and it's sent by text message. They will send periodic text messages with offers throughout the  year.
I love to sign up for programs like this with my favorite restaurants and retailers as you never know what kind of cool coupons or discounts they'll offer you during the year.
Here's how it works:
Send the text message: PERKS to the number: 22337
It will send you a text back asking for your email and zipcode.
You will then be sent an email with your password to your account.
Login to your Applebee's Perks account and you will see the coupon for the free appetizer & Pepsi drink. (Mine says it's available until 8/13/13, but yours will most likely vary depending on when you sign up).
Make sure to check out all the current restaurant discounts and coupons available right now.