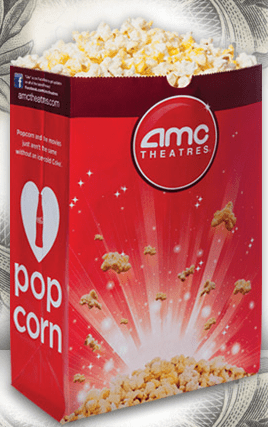 Just a reminder that this offer is still available, if you missed it the first time we posted!
To get a FREE Small Popcorn at AMC Theatres text message: BEST to 242424to get the coupon. It expires 3/6.
I recently took  my kids to see Frozen for a matinee, and small popcorns were around $6 ea if I recall correctly. I searched for a coupon on the internet before we left, but missed this offer. It looks like a good one if you plan to go out to the movies.
Plus, if you want to save on AMC Movie Tickets too, Costco has discounted tickets (you can buy a 10 pack online for $84.99 or $8.49 per ticket), or they had discounted 2 packs when I was in the store last time too.
Thanks Mojo Savings!