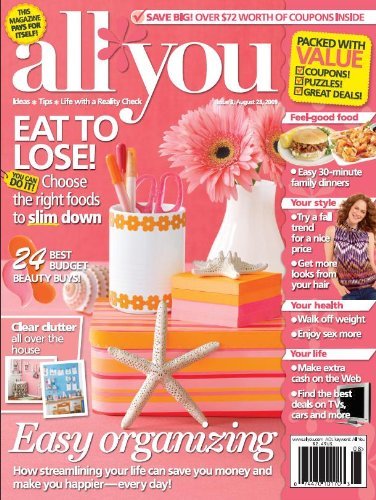 All You Magazine Deal!
*Update: This deal ends tonight Friday May 29th, 2015
***********
Subscribe to All You Magazine for a 1 year subscription for $5 only. That is an excellent price for a whole year of issues, when one issues almost costs that much.  All You magazine is filled with great coupons, in addition to recipes, DIY projects, money-saving tips & more.
This offer expires on May 30, 2015.
All You is a new magazine that speaks directly to value-conscious American women. In each issue, you'll get helpful articles on taking care of yourself, healthy and fast ways to feed your family, clothes you can wear and afford, do-it-yourself home repair projects and relationship advice.