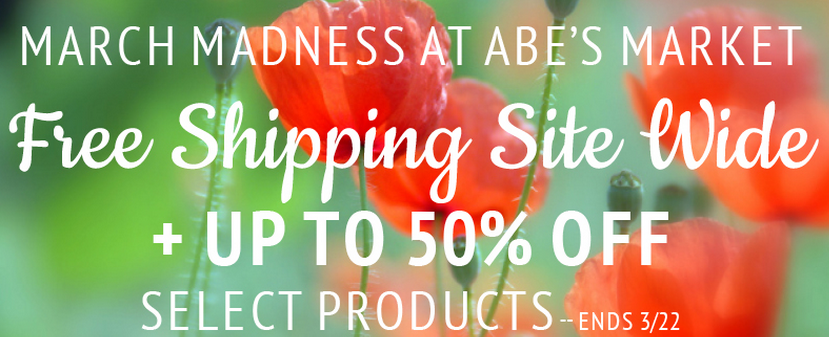 Right now you can save up to 50% on select items at Abe's Market, plus get FREE shipping!  You won't need a promo code or minimum purchase to get this deal. Simply choose the items that you like, and get it up to 50% off, shipped to your door! If you are looking to find all natural, gluten free or organic products, check out Abe's Market today! This sale is going on TODAY March 21st, through March 22nd ONLY!
Abe's Market is the online marketplace for great natural products. We connect buyers seeking amazing natural products with the people who make them. There's no need to prowl the Internet for a broader natural product selection than can be found at your local natural market. At Abe's Market, you can get all your natural product buying done in one place.
Here is an example: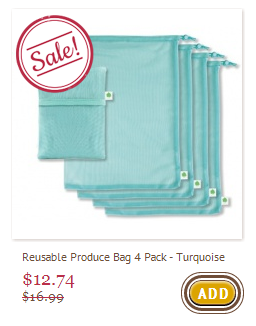 Reusable Produce Bag (4 pk) – Turquoise – $12.74 (Plus FREE Shipping)
There are quite a few good deals. It's not often we see sales on Natural, Organic and Gluten Free Products….check them out today!