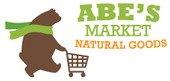 If you have never shopped through Abes Market before, here is a great opportunity to get $10 in free merchandise, and pay only $3.99 to have it shipped to you. Abe's Market offers a great selection of Natural and Organic products. I shop through them on occasion, and loved every product I have received so far.
Here's how to get your free $10:
Head over to Abe's Market
Add $10+ in merchandise to your cart
Use promo code WELCOME10 at checkout to get your $10 off your order
Pay $3.99 to have your merchandise shipped to you.
Here are some ideas on how this deal can work:
You can get this crayon or pencil roll for free after promo code (pay only $3.99 shipping).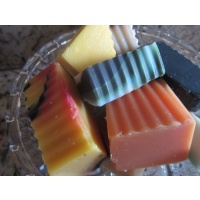 You could get this cute chunk of soap basket for free (you may need to add a $.01 more to your order to hit $10 – try 3 samples for $2, you would then pay $1.99 plus $3.99 shipping out of pocket for the soap and 3 samples).
Thanks Queen Bee Coupons!