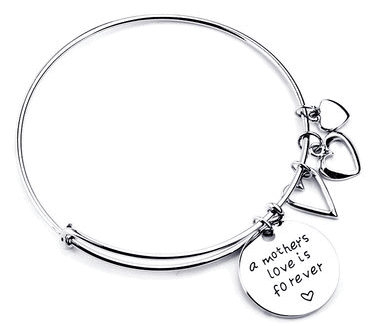 A Mother's Love Is Forever Bangle
Here is another nice jewelry deal for you to check out. This one is offered by Bellechic. They have this cute A Mother's Love Is Forever Bangle for $10.99! Plus they are offering to ship it for FREE!
Super cute gift idea for mom!
Product Details:
With a precious hand stamped engraving that says "A Mother's Love is Forever", this charm bangle is a delicate gift of affection for any occasion. Detailed with 3 motif charms and one large pendant at 3.3cm in size. Designed with adjustable diameter to fit every wrist.