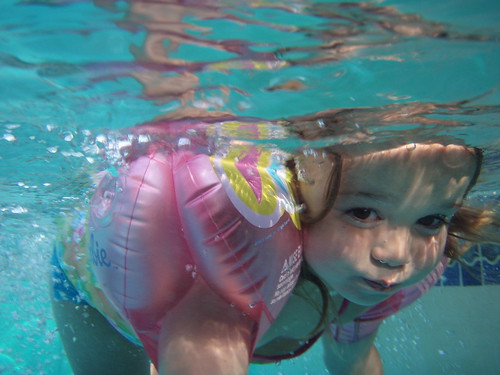 Image courtesy of Peasap
Here's some information for my Portland area readers! Portland Parks & Recreation offers FREE swim lessons for 5 days every summer.  This year, they will be offering 5 free swim lessons from June 21st – June 25th at any of the 13 neighborhood pools, which are part of Portland Parks & Rec.  Anyone aged 3 yrs & over qualifies for beginner swim lessons for the week.
All you'll need to do is head to your neighborhood pool on Saturday June 19th from 8 – 11:30 am to sign up for the free lessons. Find out all the details on their Facebook page HERE.
If you're in the Portland area, you'll also want to check out the Parks & Rec site for all the FREE activities they'll have going on this summer – including free movies & concerts in the park, the Free Washington Park Summer Festival & more.
Thanks for the tip, FB Fan Melanie!