$5 Fandango Movie Tickets back from Google Daily Deals
This post may contain affiliate links and I may be compensated for this post. Please read our disclosure policy here.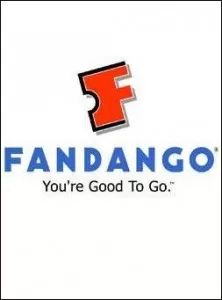 Update: It looks like this is also available in Philadelphia and FB fans are reporting that you can buy 2 from Pittsburgh & 2 vouchers from Philadelphia for a total of 4 tickets at $5/each. Yay!
Google Daily Deals is back again with their *hot* Fandango offer – 1 movie ticket for just $5 (valued up to $13). This deal didn't last long last week when it came available, so you'll want to jump on this if you're interested.  This deal is found under Pittsburgh, PA but this deal can be used online at Fandango, so it can work for any movie theater that uses Fandango.
The Fandango movie ticket can be redeemed from now – December 22, 2011.  You do not have to purchase a movie ticket right now. You can save your voucher from Google Daily Deals & you just have to purchase your ticket on Fandango.com by December 22, 2011.
My hubby & I went on a last-minute date on Monday night to see a movie & saw The Help. Let me just say – if you haven't seen this movie yet, don't wait – it is sooo good! And my hubby felt the same way – he didn't think it would be something he'd like, but he loved it, too! I'm totally buying that movie to keep & watch over & over!
Fine Print:
Limit 2 vouchers per person. (most likely you'll have to buy these separately, though, as readers found out last week)
Fandango Promo Codes are valid only for Internet purchases made at www.fandango.com.  You will enter your promo code from Google deals on the checkout page
Each Promo Code has a maximum value (including Fandango's convenience fee) of $13 per ticket.
If your order is more than the maximum Promo Code value, you must pay the difference.
Thanks FB Fan Meri!