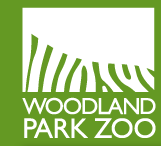 Woodland Park Zoo Cyber Monday Deal – $10 off Membership
The Woodland Park Zoo is offering a special discount for Cyber Monday today, too.  From now until midnight tonight, you can get $10 off your membership package.  The way it works at the Woodland Park Zoo for membership is that you add in the total number of people on the pass to create your own membership package. Then there will be an automatic $10 off that will come off your total membership package. No coupon code needed!
Don't forget that there is also a Point Defiance Zoo and Northwest Trek Cyber Monday deal going on, too, for discounted membership packages available today only! You can save up to $40 with their membership deals going on today.
In my opinion, experience gifts are the most meaningful gifts! Instead of a toy that is forgotten after a week or two, these provide memorable experiences your kids will always remember! This is definitely a great idea for grandparents to give as a family gift, too.