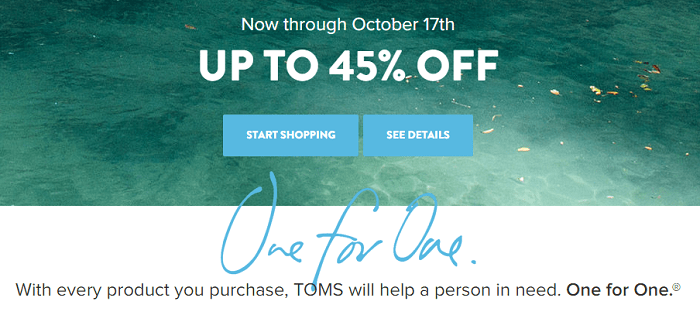 TOMS Shoes Sale – Surprise Sale Up To 45% OFF!
*** Update – we just got notice that this sale will be extended through 10/20 if you were hoping to take advantage of these prices!
If you love TOMs shoes, then you are going to love the sale I am getting ready to tell you about. They are having a surprise sale where you can get up to 45% OFF through 10/17 10/20, no coupon needed! They also offer FREE shipping on orders for $25 or more. Plus, you can get an extra 5% off if you use coupon code SURPRISEGIFT at check out!! However, please note that with this sale, all sales are final.
Here are just a few of the deals you will find at this TOMS shoes sale.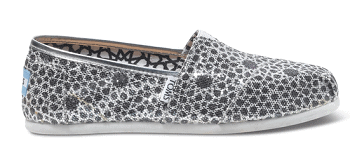 SILVER MOROCCAN GLITTER WOMEN'S CLASSICS $35.10

PURPLE DAISY TINY TOMS MARY JANES $20.15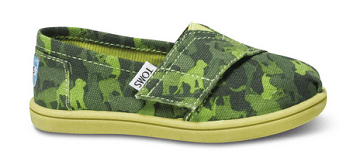 GREEN ANIMAL CAMO TINY TOMS CLASSICS $20.80


TEXAS A&M MEN'S CAMPUS CLASSICS $26.40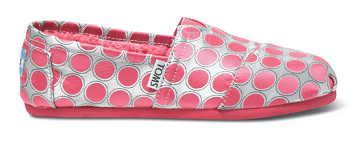 PINK DOT YOUTH CLASSICS $24.70
To see more of these deals, head over to Tomssurprisesale.com.