This is a sponsored conversation written by me on behalf of Albertsons. The opinions and text are all mine.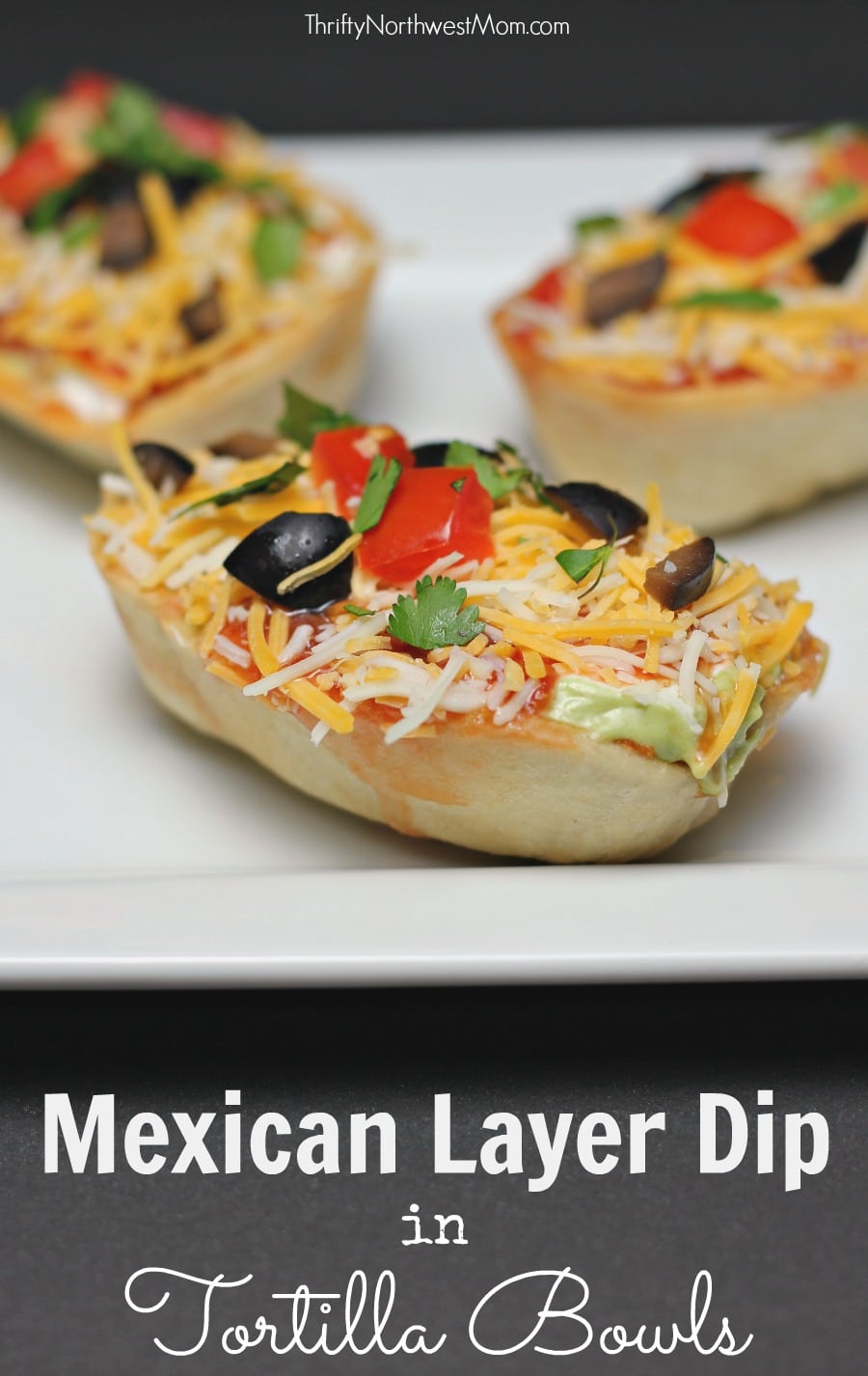 If you're looking for a fun & unique idea for the big game, I came up with this idea to make individual servings of a classic, all-time favorite for your party-goers – the layered Mexican Dip, but with a twist using these fun, new tortilla bowls I found. Everyone loves a good layered Mexican Dip for game day, but it's fun to change things up to something new & different, especially when you find something that is even football shaped for the big game!
It seems like the new trend with parties these days is to make individual servings of party foods for several reasons. It's nice for folks to have everything all together in one place making it so easy & eliminating extra trips to the table, it keeps a big dip from getting to be a mess with everyone coming at it from different sides and they just look super cute to have on hand for parties, too. The only downside is that those individual servings can take awhile to put together and can be more time intensive to create. That's what I love about these tortilla taco bowls – they were so simple & fast to use as a fun way to dress up a classic game day recipe!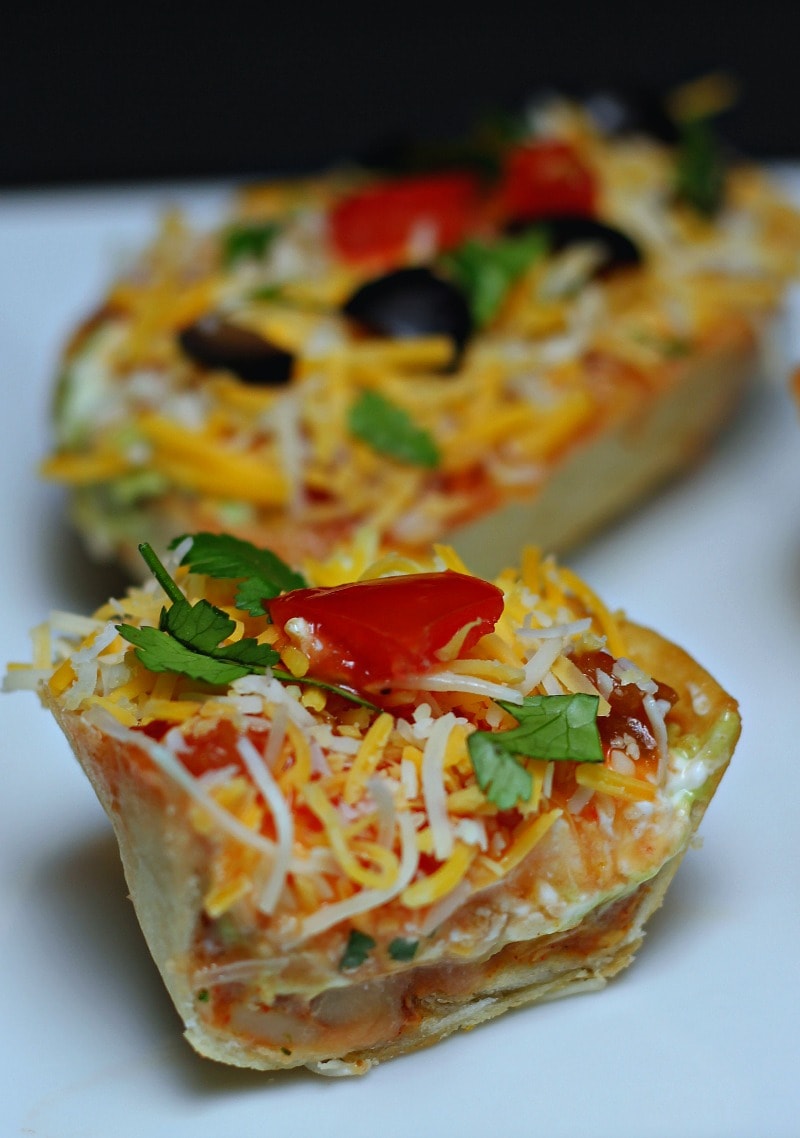 I found the tortilla bowls at Safeway when I was gathering ingredients to try out some game day recipes and saw that Old El Paso has this new product, Mini Soft Tortilla Taco Boats. They actually have two sizes for the tortilla taco boats – regular & mini, and either size would work well & they are both oval shaped, which I thought was perfect to look like footballs for game day. I used the Mini Taco Boats as they seemed like just the right amount of food & you could pick them up easily in your hands or use a fork, but if you have a lot people with hungry appetites who love their Mexican dip, then the regular size might work better.
Since these tortilla taco bowls do come soft, I thought it would hold up better to fry them up so they were a harder shell & a bit crunchy. You don't have to fry them but could still fill them with the dip & use them soft – I just thought the crunch was a nice addition with the flavors. The hard shell bowls also seemed to hold the dip better so the bowls didn't get soggy or lose their shape throughout the party.