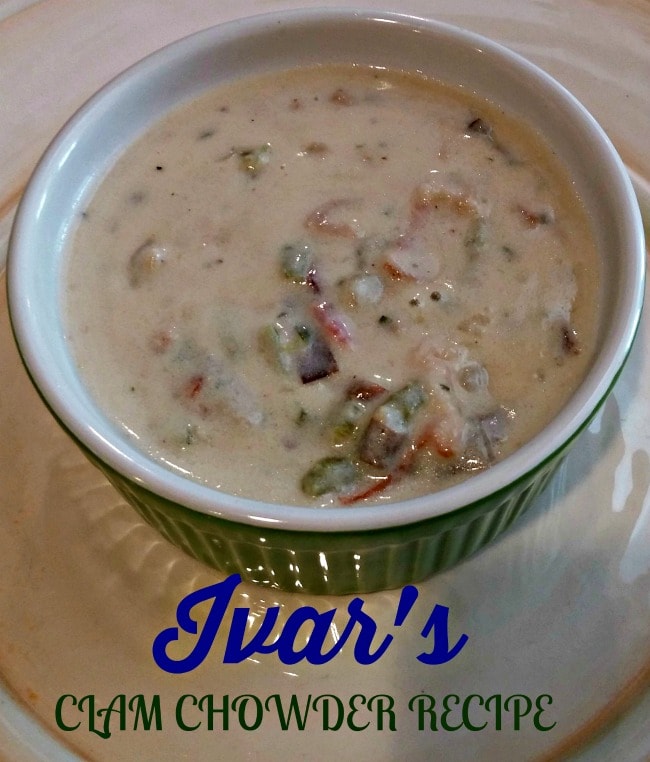 If you love Ivars Clam Chowder, and want to try making it at home, we have the recipe! My husband is a huge fan of the thick and creamy Ivars Clam Chowder, so we recently tried our hands at this Ivars Clam Chowder Recipe (as shown in Ivar's Seafood Cookbook!). We loved it, and it will be a go to recipe for chowder moving forward!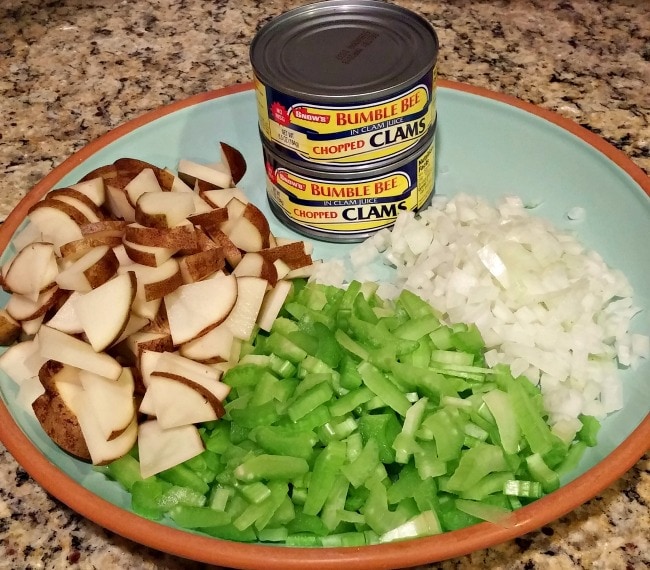 Here is the Ivars Clam Chowder Recipe (slightly adapted) as shown in Ivar's Seafood Cookbook!
Ingredients 
3 thick strips bacon, coarsely chopped
½ cup finely chopped onion (¼-inch dice)
½ cup finely chopped celery (¼-inch dice)
½ cup finely chopped potatoes (¼-inch dice)
1 (6½-ounce) can minced clams, drained, clams and juice reserved
3 tablespoons unsalted butter
3 tablespoons all-purpose flour
2 cups half-and-half, warmed
½ teaspoon kosher salt
¼ teaspoon white pepper
2 tablespoons finely chopped fresh flat-leaf parsley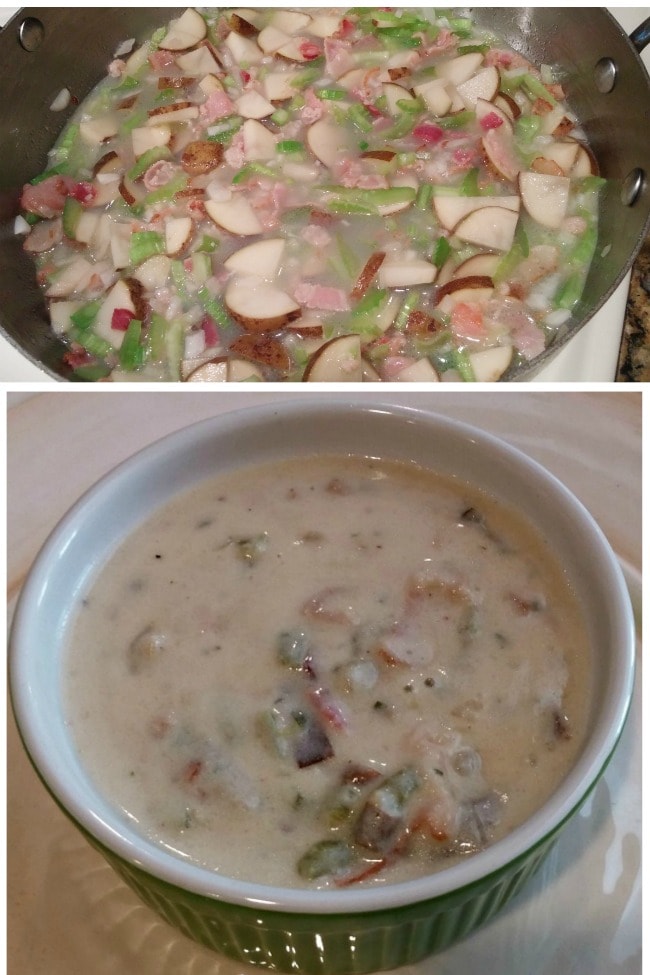 1. Cook the bacon until browned in a medium saucepan over medium-high heat, until cooked, but not crispy.
2. Drain the juice from the clams into a separate bowl, and set the clams aside (you will need the clam juice for the next step).
3. In the same pot that you browned your bacon, stir in the onion, celery, and potato, and add the reserved juice from the clams. Add just enough water to cover the vegetables (as shown in picture above), set the pan over high heat, and bring just to a boil. Reduce the heat to med low, cover, and simmer for about 20 minutes, until the vegetables are fork-tender.
4. Next, melt the butter in a large saucepan and add the flour and cook, stirring constantly for 2 minutes.
5. Whisk in the warm half-and-half, and continue whisking and cooking for about 5 minutes over medium low heat until the flour is cooked, and mixture is thickening and smooth (note –  you can substitute milk here, but will lose some of the richness of this recipe).
6. Once you have the half and half base down add all of the cooked vegetables AND their cooking liquids to the base.
7. Add the clams you set aside.
8. Lastly, season with salt, and pepper and parsley.
We love to serve it with some great sourdough bread, but its perfect on its own too! Its also great refrigerated and reheated for a couple of days after making, or freeze in single serve sides for easy lunches!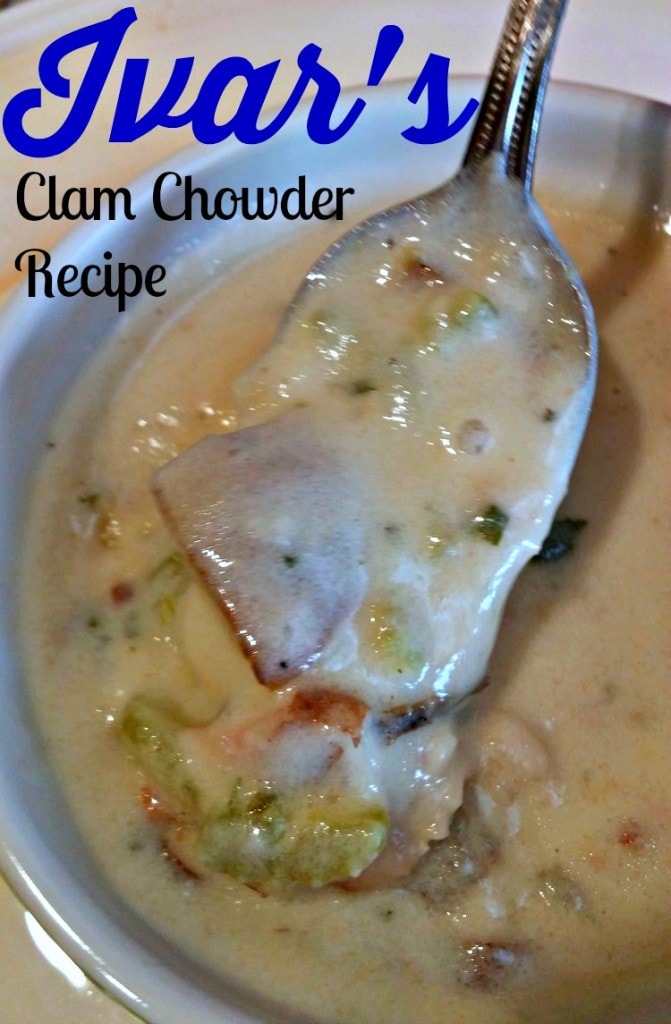 And, if you want the 100% authentic Ivars Clam Chowder recipe, then check out the Ivar's Seafood Cookbook.
Other Soup Recipes you might be interested in: