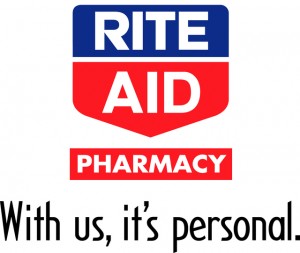 Here are this week's Rite Aid deals for you. You'll find some highlights of the best deals at Rite Aid listed below, and head over to Frugal Living NW where Melody from This Beautiful Frugal Life is shares the Rite Aid matchups and you'll find the complete Rite Aid deals plus lots of great scenarios to get you started.
Here are a few things that you need to know when shopping at Rite Aid:
If you're new to shopping at Rite Aid, make sure to check out the guest post Melody did for us – Rite Aid 101: The Ins & Outs of Shopping at Rite Aid
Also for new Rite Aid shoppers, make sure to sign up for a Wellness card either online or in the store. You need to use your Wellness card (like a Rewards card) to receive the savings featured in the ad & to receive your +UP rewards.
Print a copy of Rite Aid's coupon policy (updated April 2012) to keep in your coupon binder.
Find out more about the Single Check Rebate program & submit rebates online.
Coupons to Use when shopping at Rite Aid:
Video Values Coupons – watch short videos & then print off the coupons for specific products. These are all store coupons, so they can be paired up with manufacturer's coupons.
Weekly Highlig hts:
(***Note – The Road Trip with the Rites coupons are no longer available to print, so you have had to have printed them before 7/20 to use in the deals below.)
Kendall Telfa or Curity Bandages and Pads (10-20 ct) or Kerlix Bandage Roll on sale BOGO (2/$4.99)
Buy 1, Get $2 SCR – Buy 2, Get $5 SCR – limit 1
Buy 2
Pay $4.99, Submit for $5 SCR
Final Price: FREE after rebate
Crest Pro-Health Sensitive Enamel Shield Smooth Mint Toothpaste on sale $2.99
Buy 1, Get $2.99 SCR – limit 1
Use $.75/1 coupon form 7/1 PG insert
Pay $2.24, Submit for $2.99 SCR
Final Price: FREE + $.75 overage after coupon and rebate
Nabisco Cookies (5.29-16.6 oz) on sale $3
Buy 2, Get $2 +UP Reward – limit 3
Spend $12 on Oreo products, Get $2 SCR – limit 1
Use $1/2 coupon or $1/1 Belvita coupon or $.75/1 Belvita coupon from 6/3 SS insert
Use $1/2 Oreo Rite Aid Video Values store coupon
****Deal Scenario****
(4) Oreo Cookies $3
Use (2) $1/2 coupons
Use $1/2 Oreo Rite Aid Video Values store coupon
Pay $9, Get $4 in +UPs and submit for $2 SCR
Final Price: $.75 each after coupons, rewards and rebate
*Smoking hot deal on Oreos, these NEVER go this low!
****Deal Scenario****
(2) Belvita Breakfast Biscuits $3
Use (2) $1/1 Belvita coupons
Use $1/1 "Road Trip with the Rites" Rite Aid store coupon (7/19)
Pay $3, Get $2 +UP
Final Price: $.50 each after coupons and reward
Stayfree Maxi Pads (14-24 ct) on sale $3
Buy 1, Get $1 +UP Reward – limit 2
Use $2/1 coupon from 7/22 SS insert
Pay $1, Get $1 +UP
Final Price: FREE after coupon and reward
St. Joseph's Aspirin (200 ct) on sale $5.99
Buy 1, Get $5 +UP Reward – limit 1
Pay $5.99, Get $5 +UP
Final Price: $.99 after reward
Revlon Nail Enamel on sale BOGO 50% off
Buy 2, Get $4 +UP Reward – limit 2
Buy 2 Nail Enamel $4.99/$2.49
Use (2) $1/1 coupons from 6/24 SS insert
Use $2/1 Rite Aid Video Values store coupon
Pay $3.48, Get $4 +UP
Final Price: FREE + $.52 overage after coupons and reward
Scott Mega-Roll Choose a Size Paper Towels (8 pack) or Bathroom Tissue (12 pack) on sale $7.88
Buy 1, Get $2 +UP Reward – limit 2
Use $1.25/1 coupon (must share w/ 3 friends) or $1/1 coupon from 7/8 SS insert
Pay $6.63, Get $2 +UP
Final Price:As low as $4.63 each after coupon and reward
Extra Gum (14-15 ct) on sale $1
Buy 2, Get $1 +UP Reward – limit 4
Buy 2
Use $.50/2 coupon or from June or July All You magazine
Use $.50/1 Rite Aid Video Values store coupon
Pay $1, Get $1 +UP
Final Price: FREE after coupons and reward
Theater Boxed Candy on sale $.88
Buy 2
Use $1/2 "Road Trip with the Rites" Rite Aid store coupon (7/17)
Final Price: $.38 each after coupon