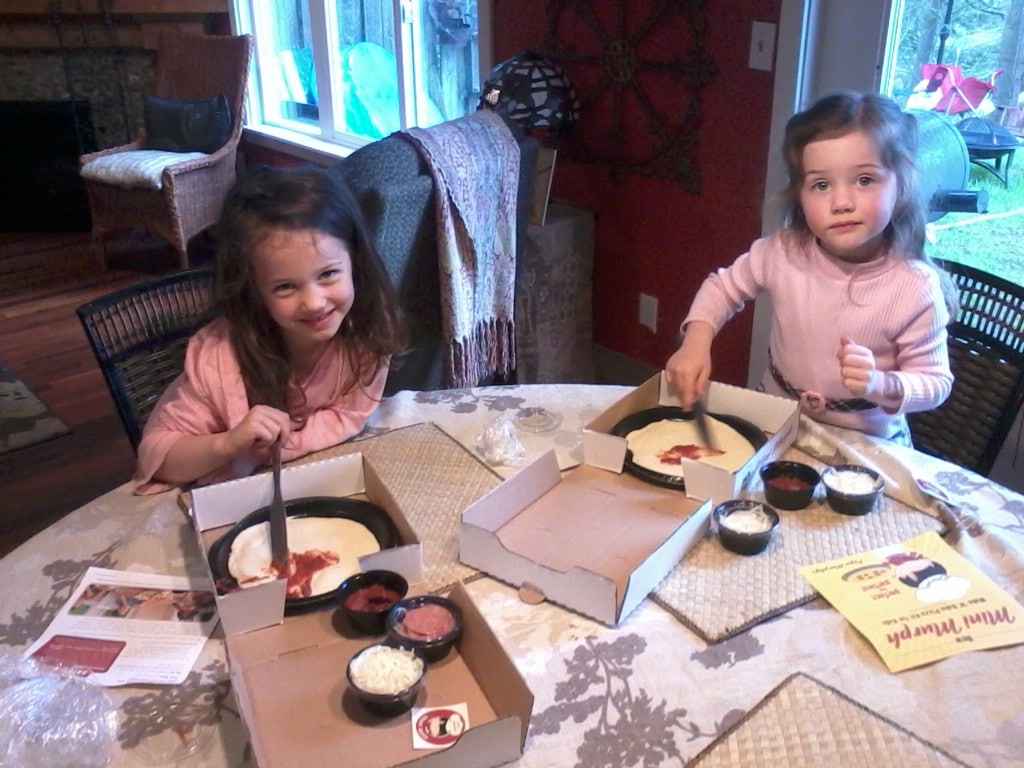 For those of you in the Portland and Vancouver Wa areas, that missed out on the $10 any size any pizza deals this summer, your now in luck. Papa Murphys in the Portland/Vancouver areas are offering Any Pizza for $10 for the next two days (9/18 – 9/19). The Family Size stuffed crust pizzas are a good value at this price.
I always recommend calling ahead, just to confirm that your store is participating in the promotion, before making a special trip out.
If you are in the Wa. area, some Papa Murphys are still participating in the $10 Tuesday Specials (you will need to call your store to see if they are still running the promotion, some stopped at the end of August). Don't forget about the $3 make your own pizzas for kids (those are my kids making their $3 pizzas above) too!
Find a Papa Murphys location near you here.
By the way, we tried the new chicken thai delite pizza the other day, and I loved it! Its pretty spicy, but was a great alternative if your not in the traditional pizza mood – and you like spicy food. Whats your favorite Papa Murphys Pizza?
Thanks Frugal Living NW!