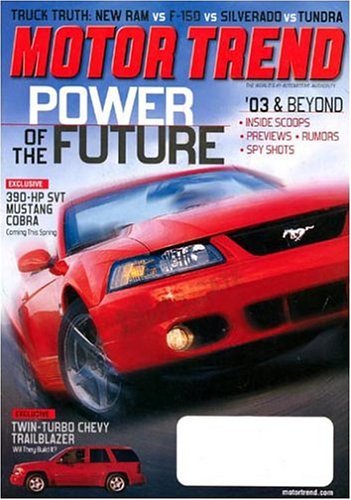 Motor Trend magazine is on sale today & tomorrow for just $3.99 a year for a subscription.  You can buy up to 4  years at this price. This deal is only available until 9pm pst tomorrow night Just use the coupon code: THRIFTYNWMOM at checkout to receive the discount.
Here's some information about Motor Trend:
Motor Trend is the complete automotive magazine. Each issue is loaded with buyers guides, performance tests, safety reports, and new car previews. Monthly features include interviews with leading automotive experts, auto show news and schedules, styling and engineering articles, and all the latest information on cars, trucks, and off-road vehicles. Motor Trend is the ultimate magazine subscription for automotive enthusiasts and professionals.
If you find another magazine you like at Discount Mags as well, use the coupon code: THRIFTYNWMOM & you should get 20% off the order price (this may not apply to all magazines, but it does work for most of them)