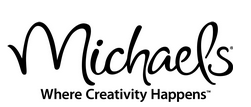 Michael's has released their Black Friday Ad.  Below are the best deals from the ad. 
Stores open:
Thursday Nov. 27nd  (Thanksgiving Day) at 4 pm – 2 am.
Friday Nov. 28th (Black Friday) at 7 am – 10 pm.
Remember to use the in ad coupons to help save you even more!!
Don't forget to check out our Black Friday page where we'll keep you up to date on all the latest Black Friday deals as they become available.
Thanks to Adventures of a Couponista for bringing us the Michael's Black Friday 2014 Ad. 
Exclusive Savings Coupons:
Thanksgiving Day 4 pm-2 am: 30% off your TOTAL purchase of regular and sale items
Black Friday 7 am-noon: 30% off your TOTAL purchase of regular and sale items
Black Friday noon- 10 pm: Save 40% off your total regular price items purchase
Saturday: 25% off of your total purchase including sale items
Saturday: 50% off of any one regular price item
Doorbusters – While Supplies Last
4-ft. Pre-lit Hillside Pine Tree – $19.99 (reg. $49.99)
7-ft Pre-lit Pencil Tree – $39.99 (reg. $99.99)
7-ft Pre-lit Willow Tree – $89.99 (reg. $229.99)
Celebrate It Christmas Ribbon Bow-Tique – 70% off
Celebrate It Christmas Handmade Holidays Craft Ornaments – 70% off
Artist's Loft Gallery Wrapped Canvas – 70% off
Celebrate It Christmas Collection Pine – $1.88 (reg. $5.99)
Kinectic Sand – $8.88 (reg $14.99)
Ashland Jar Candles – 4/$10 (reg. $5.99 each)
Entire stock Craft Storage, Rolling Carts, and Totes – 60% off
Creatology Art Sets and Easels – 60% off
Expressions and Holiday Tabletop frames – 60% off
Bead Gallery Strung Beads Green Label – 60% off
Celebrate It Christmas Mesh – 60% off
Home, Platinum, Portrait, & Montreal Wall Frames by Studio Decor – 50% off
3-Day Sale (Thursday, Friday, Saturday)
Entire Stock of Ashland Christmas Stems, Bushes, & Garland – 50% off
Ashland Christmas Bushes – $.99 each (reg. $2.99)
Ashland Christmas Potted – 3/$10 (reg. $14.99 each)
Ashland Christmas Floral Accents – 50% off (reg. $1.99-$59.99)
Ashland Christmas Pinecones – $2.99 (reg. $4.99)
110 & 140 ft. Celebrate It Christmas Jumbo Ribbon – 50% off
Celebrate It Christmas Mesh Wreaths $24.99 (reg. $49.99)
Handcrafted Floral Arrangements – 50% off
Celebrate It Holiday Elegance Candle Collection – 50% off
Celebrate It Christmas Picks – 50% off
Ashland Holiday Home- 50% off
Lemax Christmas Village Collection – 40% off
Celebrate It Christmas Decor – 50% off
Holiday Decorative Boxes – 50% off
Entire Stock of Baskets – 40% off
Celebrate It Christmas Roll Wrap – 50% off
Entire Stock 6ft. & Taller Christmas Trees – 50% off
Scentsicles – $3.99 (reg. $7.99)
Celebrate It Winter Naturals- 50% off
Celebrate It Decorative Essentials – 30% off
Celebrate It Christmas Collection Sprays – 50% off
Celebrate It Pre-Lit Entryway Trees – 50% off
Celebrate It Christmas Themed Ornaments – 50% off
Celebrate It Christmas Burlap Trees & Merry Minis Ornament Collection – 40% off
Celebrate It Christmas Sparkling Creations Boxed Glass Ornaments – 50% off
Celebrate It Bright Tidings Danglers & Pathmakers – 40% off
Celebrate It Pre-Lit Wreaths, Garlands, & Bright Tidings & GE Lighted Tree Toppers – 30% off
35 or 50 ct. Christmas Shatterproof Ornament Value Pack – $14.99 each (reg. $29.99)
GE String-A-Long Light Sets – BOGO 50% off
Celebrate It Bright Tidings 100 ct. Basic Light Sets – BOGO 50% off
Celebrate It Bright Tidings LED Light Sets – BOGO 50% off
Celebrate It Bright Tidings Net & Icicle Lights – BOGO 50% off
Gifts for Kids
The Original Rainbow Loom Rubber Band Bracelet Making Kit – $14.99 plus FREE Case ($12.99 value)
Entire stock of Crayola – 50% off
Loopdedoo Friendship Bracelet Making Kit & Loopdeloom Weaving Loom Kit – $29.99 each (reg. $34.99)
Melissa & Doug – 50% off
American Girl Crafts – 50% off
The Original Rainbow Loom Rubber Band Refills – 6/$10 (reg. $2.99 each)
Creatology 100 pc. Art Set – $2.79 (reg. $6.99)
Creatology Value Pack Crafts – 50% off
Kids' Activity Kits – $9.99 each (reg. $12.99 each)
Wilton Gingerbread Kits – $7.99 (reg. $9.99)
Paper Crafting
ENTIRE Regular Price Purchase of Paper Crafting Stickers & Embellishments from 11/27 – 11/29 – 50% off with coupon
Entire Stock of Stamps, Recollections Value Pack Cards & Envelopes – BOGO Free
Adhesive Runners & Refills – 40% off
8 1/2″x 11″ Value Pack Paper – 5/$10 (reg. $4.99 each)
Scrapbook & Photo Albums, Boxed Kits and Journaling – BOGO Free
Photo & 2 pk. Gift Albums – BOGO Free
Recollections Scrapbook Albums – $4.88 each (reg. $9.99 each)
Cricut Cartridges – $19.99 each (reg. $29.99 – $49.99 each)
Cricut Explore – $219.99 (reg. $299.99)
Silhouette CAMEO – $199.99 (reg. $269.99)
All Cricut & Silhouette CAMEO Accessories – 25% off
Scrapbook Paper Pads – $9.99 (reg. $19.99) -excludes Martha Stewart Crafts
Frames
Collage Wall Frames – 60% off
Hang Your Own Gallery Float Wall Frames – 40% off
Lodge Wall & Tabletop Frames & Marquee Signs – 40% off
Poster Frames – 40% off
24″ x 30″ Shadow Box – $39.99 (reg. $99.99)
Display Cases & Shadow Boxes – 40% off
Art & Yarn
Artist's Loft Super Value Canvas Pack – $12.99 (reg. $19.99)
Isaac Mizrahi Craft – $5.99 (reg. $6.99)
Artist's Gift Sets – 40% off
Loops & Threads Charisma – $2.49 (reg. $4.49)
Loops & Threads Cozy Wool – $4.49 (reg. $6.99)
Heartland, Loops & Threads Country Loom, Simply Soft – $3.99 each (reg. $4.49 – $5.99)
Wool-Ease Thick & Quick, Patons Cobbles – $6.99 each (reg. $7.99)
Artist's Loft Easels – 50% off
Artist's Loft Arts & Crafts Creative Design Table – $89.99 (reg. $199.99)
Saturday Only Make It 3-for-1 Doorbusters (All 3 for the price of 1)
Entire Stock of Home, Platinum & Lincoln Park Wall Frames
Strathmore 300 Series Yellow Artist Pads
Ashland 5″ Burlap
Celebrate It Joyfills Christmas Candle Collection
Ashland Christmas Garlands
Celebrate It Christmas Plastic Tubed Ornaments
Ornament Frames
Artist's Loft Back-Stapled Traditional Canvas
Saturday Only Doorbusters
Crayola Activity Kits – 50% off
Hello Kitty & Color Zone Activity Kits – 3/$10 (reg. $6.99 each)
Monster Tail Rubber Band Crafting Kit – $4.99 (reg. $7.99)
Ashland Milk Bottles & Kerr Pint Mason Jars – $.88 each (reg. $1.99)
Wilton Candy Melts – $1.49 each (reg. $2.99)
OttLite LED Flexible Circle Lamp – $18.88 (reg. $49.99)
Artist's Loft 126 pc. Art Set – $19.99 (reg. $49.99)
6 ft. Pre-Lit Northern Tree – $59.99 (reg. $149.99)
Recollections Stickers & Embellishments – 60% off
Photo Boxes – 7/$10 (reg. $3.99 each)
Ashland Christmas Pinecones – $1.99 each (reg. $4.99)
Iris 12″ x 12″ Scrapbook Cases – $2.99 each (reg. $9.99 each)
Fujifilm Instax Mini 8 Instant Cameras – $69.99 each (reg. $119.99)
110 & 140 ft. Celebrate It Christmas Jumbo Ribbon – $4.99 each (reg. $16.99)