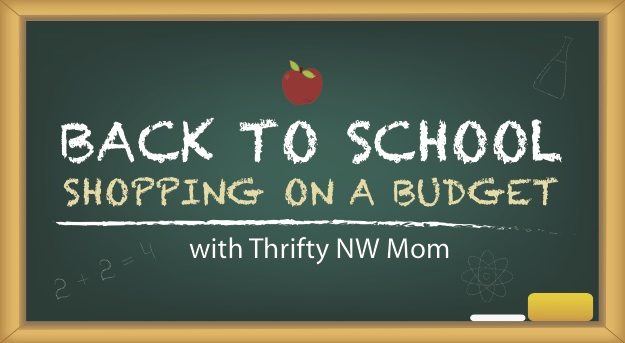 We've been having some great giveaways going on the past two weeks for our Back to School Shopping on a Budget series and it's time to announce the winners from 2 of our giveaways that ended this week! All winners were chosen using a random comment generator.
And the winners are ….
Staples $50 Gift Card - Grommie Girl & her best tip for back to school shopping: Read your blog and get whatever is cheapest that week.
$33 Visa Cash Cards from Ford & winner's comments of what they'd want to see in their dream vehicle:
Leslie W - I would love to have a car with Active Par Assist, I hate parallel parking!
Misty H - With three boys all under 7, I love having the third row option to use when they have a friend or cousin come over, but also be able to put down to fill up the back with groceries. I also love having the DVD player for them to be able to watch movies on long trips. Leather seats are always nice too!
Vanessa M - I love automatic doors. Both for opening and closing!
Sarah B - I want automatic parking!
Pua C - My favorite features in a car would have to be first – GREAT gas mileage. Traveling with your family in a car is much more affordable nowadays.
Beth - I LOVE that I can roll down my windows on my current car with my keys, prior to getting in the car! Wonderful for hot days like yesterday. A dream feature is dvd players in the car, suv style non gas hogger and afforable.
Crista P - I really love the fact that car's have AC in the back for the kiddos.
MWalker - I would love solid seats (no nooks and crannys) so crumbs from kids and dogs weren't always stuck in my seats. Or I would like an awesome hand held vacuum that came with the car, with special attachments for reaching the little spots! Super fast air conditioning and heat that came from all angles within the car. Hands free doors to go with the liftgate. a no carpet cargo area…mine is filthy from hauling furniture and dogs, I would love if I could wipe it out or hose it down instead of vacuum.
Christine N - I love heated leather seats, built in GPS, and mirrors that defrost :)
Liz Happala - My dream car would have windows that automatically close when I turn off the vehicle, windows that automatically stop going up when a hand or finger are in the way like my garage door, room for 7 or 8 and get over 25 mpg,.
Make sure to check out our review of the new 2013 Ford Escape and see all the school supplies we were able to fit in the vehicle as Ford donated $100 of school supplies to students in need in the area.
Congratulations gals! We'll be sending you an email within the next 48 hours, so make sure to check your email to respond back with confirmation!  If we don't hear back from you within 48 hours, we will need to select a new winner, so make sure to check your emails so that doesn't happen! :)
If you haven't entered one of our giveaways, make sure to enter to win one of the fun back to school giveaways we have going on right now: