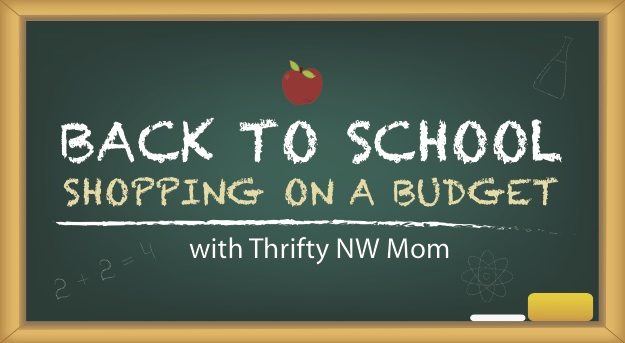 It's time to announce the winners for several of our Back to School giveaways.  We have one last Back to School giveaway happening now with a $50 gift card to Ross Dress for Less, so make sure to head on over & check that out.
Winners of Oogieloves Prize Pack:
Here ar the 15 winners of the OogieLoves Movie Prize Pack. The Oogieloves in the Big Balloon Adventure movie came out last Wednesday, August 29th, so if you haven't had a chance to go see it, make sure to check it out & let us know what you think. I am definitely going to need to take my girls to this movie – they would love the interactive aspects of the movie – anything to get up & sing & dance.
1) Alisha - My kids' favorite movie (of the moment) is The Lorax
2) Brynne - I "like" you on Facebook, I subscribe to you via email, my girls' favorite movie is Tangled.
3) Kimberly B - I "like" the Thrifty NW Mom Facebook page.
4) Sherrie C - Liked your Facebook page (
5) Carly - don't have a Facebook but if I did I would like you! :)
6) Michele A - My 7 year old sons is probably Harry and the Hendersons and my 5 year old girls would probably be Annie. My two year old loves whatever they love ;)
7) Blanch F - Not only do I LIKE Thrifty NW Mom, I love this site! Great source of info for moms and dads alike! Thank you Thrifty NW Mom!
8) Bethany - I liked you on facebook.
9) Tracy D - My son's favorite movie is Cars.
10) Courtney M -I like the Thrifty NW Mom facebook page!!
11)  Ariel - I like Thrifty NW Mom on Fb
12) Kimberly B - I Subscribe to the Thrifty NW Mom via email.
13) Amie - My daughters favorite movie is cars!
14) Johnathans Jiggle - I "like" the Thrifty NW Mom Facebook page
15) Nikki - My daughters favorite movie is anything Hello kitty!
Winners of the Famous Footwear Giveaway:
1) Kim - My whole family bought shoes at famous footwear, always give you comfy when running.
2)  Jodi H - I love shoes, but never get to indulge. This would be great !!!!
Winners of the Payless Shoes Giveaway:
1) Judyyy - i NEED AFFORDABLE everything in this economy including shoes!
2) Shannon D - I have 4 kids so we are constantly buying new shoes. It is important to save money wherever I can. Payless helps me do that.
Winner of Ebates $50 Cash Giveaway:
1) Kelly S – Favorite place to shop online: children's place
Congratulations winners! We'll be sending you an email within the next 48 hours, so make sure to check your email to respond back with confirmation!  If we don't hear back from you within 48 hours, we will need to select a new winner, so make sure to check your emails!