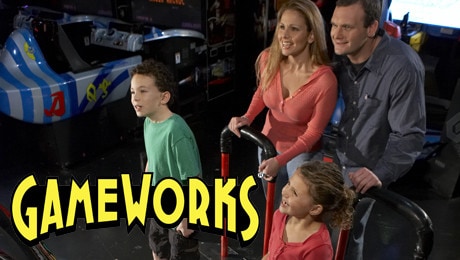 Get 2 hours of unlimited play at GameWorks Seattle for only $12 through Goldstar, for use on June 25, 26 or 27. There will be a service charge of $4 per pass purchased, making them $16 total for the 2 hour unlimited play pass.
With weather predictions for the Seattle area, this might be a great deal to have in your back pocket to keep those kiddos busy.
Restrictions include:
Card is good on all games except those that give out tickets or prizes. Two-hour duration begins a continuous countdown when the guest plays their first game.
After 10:00pm, you must be age 18 or older to be inside GameWorks.
Find full details on this deal at Goldstar.