GameStop Black Friday Deals
**GameStop Black Friday Deals are now live online!! Check out the highlights below and then head on over to GameStop.com to start shopping the Black Friday deals!
***************
Game Stop has released their Black Friday Ad for 2013!  You can see the best deals from the ad below. 
Over 4,000 Game Stop Locations will be participating in Black Friday Deals for 2013. Those Game Stop stores open on Black Friday at midnight on Thanksgiving. The remaining stores open at 5 a.m. on Black Friday. All sales run through Sundy Dec. 1st, 2013.
Don't forget to check out our Black Friday Deals page where we'll keep you up to date on all the latest Black Friday deals as they become available.
Thanks to Coupons for your Family for bringing us the GameStop Black Friday deals. 
Doorbuster Deals: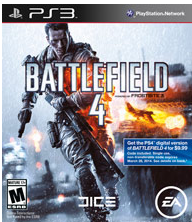 Battlefield 4 for the PS3, Xbox 360 or PC - $29.99 (reg. $59.99)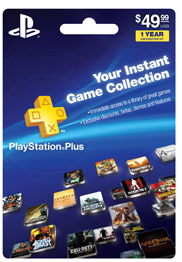 PlayStation Plus Membership - $29.99 (reg $49.99)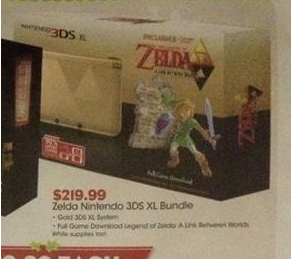 Nintendo 3DS Zelda XL Bundle - $219.99
Promotional Items:
Free Backpack w/ (Wii U) Skylanders Swap Force Bundle Purchase
8GB PlayStation Vita Memory Card $9.99
30% Extra In-Store Credit When You Trade In Items Towards Your Purchase 30% Extra Credit
Beats By Dre 10% OFF
Call of Duty: Ghosts for Free When You Trade-In iPhone 4s or HTC One Phone Free
Free $25 Gift Card w/ Purchase of (Wii U) Skylanders Swap Force Bundle Free
Pre-Owned Products Buy 2 Get 1 Free
$50 Off Pre-Owned Xbox 360 Slim $50 Off
Pre-Order Destiny to Receive Access to Destiny Beta in Early 2014 Pre-Order
Cellphones:
Net10 LG L38C Smartphone – $39.99
AT&T Nokia Lumia 520 Smartphone - $84.99
Pre-Owned iPHONE 3GS 8GB – $89.99
Pre-Owned Samsung Galaxy S3 (AT&T, Verizon, & T-Mobile) – $249.99
Electronics:
Beats Studio 2 Headset - $269.99
Buy 2 Get 1 Free Pre-Owned Universal HDMI Cable -$9.99
SkullCandy Ink'd Earbuds – $9.99
Jam Classic Bluetooth Speaker – $39.99
Universal Afterglow White Wireless Headset – $89.99
Beats urBeats Earphones – $89.99
Assorted Beats Solo HD Headsets – $161.99 – $179.99
Beats Studio 2 Headset – $269.99
eReaders & Tablets:
Sophix 7″ Tablet – $69.99
8GB Samsung Galaxy Tab 3 7″ Tablet – $169.99
16GB Nexus 7 Tablet – $229.99
Pre-Owned 32GB Asus Transformer Pad (TF300) – $239.99
32GB Nexus 7 Tablet – $269.99
16GB Samsung Galaxy Tab 3 10.1″ Tablet – $299.99
MP3 Players:
Pre-Owned iPod Nano 8GB (5th Gen) – $49.99
Pre-Owned iPod Touch 8GB (2nd Gen) – $59.99
Toys:
Disney Infinity Lone Ranger Playset – $19.99
Disney Infinity Playset w/ Purchase of Starter Pack Plus, Get a Free Power Disk Pack 50% OFF
XBox Consoles and Accessories:
Xbox Live Gold 3-Month Subscription – $14.99
Xbox One Play & Charge Kit – $24.99
X360 RockCandy Bundle $29.99Xbox 360 Camo Wireless Controller – $39.99
Xbox One Wireless Controller – $59.99
Xbox 360 250GB Bundle – $199.99
Playstation Consoles and Accessories:
Playstation AllStars: Battle Royale (PS3) – $9.99
PlayStation 3 RockCandy Bundle – $29.99
PlayStation Plus 1-Year Subscription – $29.99
PlayStation Plus 1-yr Subscription (PS4, PS3, & PS Vita) – $29.99
PlayStation 3 DualShock Controller (Black) – $39.99
PlayStation 3 DualShock Controller (Blue) – $39.99
PlayStation 3 DualShock Controller (Red) – $39.99
PlayStation 3 DualShock Controller (White) – $39.99
PlayStation Vita Walking Dead Bundle – $199.99
PlayStaion 3 Pre-Owned Bundles $219+ (Online Exclusive) – $219+
PlayStation 4 500GB w/ Dual Shock 4 Wireless Controller – $399.99
Wii Consoles and Accessories:
Wii Controller (Black) – $39.99
Wii Controller (Blue) – $39.99
Wii Controller (Pink) – $39.99
Wii Party: U (Wii U) – $49.99
Wii U Pro Controller (Black) – $49.99
Wii Pre-Owned Bundles $219+ (Online Exclusive) – $79.99+
Wii U Deluxe Set - $299.99
Wii U Skylanders Swap Force Bundle - $299.99
Wii U Pro Controller (White) $49.99$50 Off Pre-Owned PlayStation 3 $50 Off
Buy 2 Get 1 Free Deals:
On Pre-Owned Products Buy 2 Get 1 One
Pre-owned Wii Remote $9.99
Disney Infinity Figures $13.99
Pre-Owned PS3 Move Controller $14.99
Pre-Owned Wii Balance Board $14.99
Pre-Owned Xbox 360 Kinect Sensor $19.99
Pre-Owned Games Under $20
Pre-Owned Xbox 360 Kinect Sensor w/ Adapter $24.99
Pre-Owned X360 Wireless Controller $29.99
Recertified Turtle Beach X12 Headset $29.99
Pre-Owned Nintendo DS LITE $39.99
PS4 DualShock 4 Wireless Controller $59.99
Pre-Owned Nintendo DSi System (Assorted Colors) $69.99
Pre-Owned Nintendo DSL XL System (Assorted Colors) $79.99
Pre-Owned Xbox 360 Bundle $99.99
PS3/PS4 Grand Theft Auto V Pulse Elite Headset $129.99
Pre-Owned Just Dance Games BOGO Free