If you're looking for activities to keep your family busy this summer, look no further! We've got a big list of summertime activities.  Also, make sure to check out all of our Summer ideas, where we'll be adding new fun activities all summer long!
We  offer a free or frugal weekly events list on Friday mornings to give you tons of great ideas of what to do over the weekend or the next week around Puget Sound and Portland areas.
Don't forget to check out our BIG list of staycation / vacation ideas for things to do in Seattle on a budget for the summer!
Frugal Summer Fun:
Summer Bucket List – contains free download of  a blank Summer Bucket List sheet to use when creating your own family "Summer Bucket List"
Saving Money at the Pump – 5 Ways to Reduce your Gas Budget for Travel
Top 5 Tips for Saving Money while Camping
Check out our Summer Fun Ideas page, to get information on free or affordable summer movie programs, kids bowl free, free summer kids, frugal activities for home and more!
Fee Free National & State Park Days:
Northwest Travel: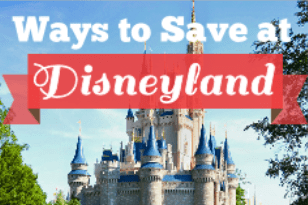 Great Wolf Lodge: 
Ways to Find Discounts on Lodging Rates at Great Wolf Lodge
Tips to Save the Most at Great Wolf Lodge
Washington:
Seattle, WA:
Wild Wave Theme Park – Coupons for Wild Waves Tickets + Tips To Save while visiting!
Pacific Science Center – Ways to save on admission, food, transportation & more.
Woodland Park Zoo – Go on one of their Half Priced Rainy Day Specials for discounted admission
Tillicum Village / Blake Island – Cruise & Salmon Bake on Blake Island (or you can cruise out to Blake Island)
Central Washington:
Leavenworth, WA – ways to save on lodging, getting there, dining & frugal family activities in Leavenworth
Oregon:
Portland, OR:
Portland Family Friendly Activities, Money saving tips & more
Family-friendly Restaurants around Portland
Summer Adventure Park at Skibowl – Mt. Hood
Idaho:
Silverwood Theme Park –  North Idaho.  Ideas for budget lodging & ways to save on Silverwood admission tickets, food & more!
Find our Master List of NW Water Parks here. This list includes large destination water parks for Wa, Or and Id, as well as smaller budget
friendly water parks!
Check out our Park Reviews Page, to find detailed information and photos for many NW Parks!
Washington Park Arboretum – Seattle, WA (this is our post about the Fall Colors, but it's gorgeous during the summer too!)
Northwest Campgrounds:
Fort Flagler State Park – Jefferson County, WA
Winthrop, WA KOA Campground Review – Winthrop, Wa
Northwest Hotel Reviews:
Washington:
The Vintage Park Hotel in downtown Seattle – Romantic getaway in Seattle
Residence Inn by Marriott in Seattle – great destination for families wanting to visit Seattle, but not be right in the middle of the downtown area
Oregon:
Resort at the Mountain, Mt Hood – Family-Friendly Resort on Mt Hood
Hotel Monaco – Kid & Pet Friendly Hotel in the heart of downtown Portland
Keep checking back as we'll be adding more summertime activities & park reviews all summer long!