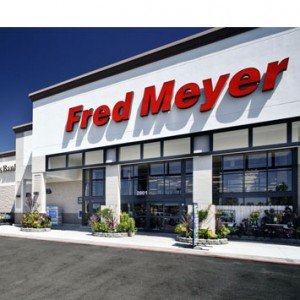 Fred Meyer is back with their Friends & Family Pass for 6 days, available from Friday August 10th – Wednesday August 15th. This is your chance to save like a Fred Meyer associate. This is a great way to take advantage of items that don't typically go on sale & get a better discount or pair it up with your manufacturer & store coupons for even better savings!
The Fred Meyer Friends & Family Pass is a  printable coupon you can print off & then use again & again throughout the 6 days for the Friends & Family sale.
Here are the savings you can receive with the Friends & Family Pass:
20% of Apparel, Accessories, Shoes
15% Home Dept, including School Supplies, Toys, Auto, Garden, and Sporting Goods
10% Home Electronics
10% Nutrition Center
10% Private Brand Products (Fred Meyer, Kroger, Big K, Private Selection, Mountain Dairy, and more)
20% off Fine Jewelry
20% off Clearance Jewelry (make sure to check out exclusions for jewelry)
$10 off $50 when you buy any mix of Home Electronics, Music & Video Games
On Friday 8/10 & Saturday 8/11, you can use this coupon with these Fred Meyer store coupons as well:
20% off Home Decor (excludes clearance & other exclusions)
15% off Apparel, Shoes & Accessories (excludes clearance & other exclusions)
Thanks for the tip, FB Fan Sandy!