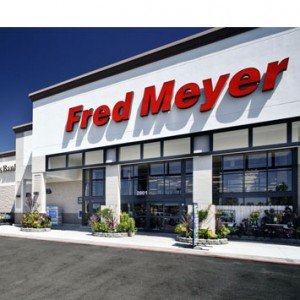 Here are this week's Fred Meyer weekly deals & coupon matchups through September 8th.
Make sure to check the store ad yourself & use the Thrifty NW Mom Coupon Database if there are specific sale items that you'd like to match with a coupon.
You can use E-coupons paired with Fred Meyer store coupons. So, make sure to load E-coupons from these sites to your Fred Meyer card before you go: Shortcuts.com, Cellfire.com & FredMeyer.com. You can no longer pair E-coupons with manufacturer coupons, though.
Fred Meyer Coupon Policy:
Fred Meyer has their coupon policy online, which means that you can print it off & stash it away in your coupon binder. One important change to their coupon policy recently – you can use Catalina coupons from other stores at Fred Meyer! Another recent change is that only 2 internet coupons per manufacturer, per customer, per day will be accepted.
*** These are our favorite deals of the week!
Produce
Kiwi – 3/$1 (about $.33 each)
Tomatoes on the Vine – $.98/lb
Red Plums – $.98/lb***
Red, Green, Romaine or Butter Leaf Lettuce – $1.00***
Organic Broccoli – $1.28/lb
Red, Green or Black Seedless Grapes – $1.48/lb***
Personal Size Watermelon or Tuscan Cantaloupe – 3/$5 (about $1.67 each)
Organic Cherry Tomatoes – $2.50
Dairy & Deli
Fred Meyer Milk or Orange Juice – $1.00 (with in-ad coupon, limit 10)***
Challenge Butter – $2.00***
Use $0.55/1 Challenge butter (zip 98513) OR
$1/1 printable coupon from realsummerrealfun.com (must play instant win game to get coupon- Thanks, Happy Money Saver!)
Final Price: $1.00 ea! 
Silk PureAlmond, PureCoconut or Soymilk, half gallon – $2.79
Use $1/1 printable coupon from coupons.com
Final Price:  $1.79***
Bandon Medium Cheddar Cheese, 2 lb – $4.99***
Meat & Seafood
Hillshire Farm Smoked Sausage – $3.00 (with in-ad coupon, limit 4)
Buy 2
Use $1/2 coupon from 8/12 Red Plum insert
Final Price:  2/$5.00 ($2.50 each)
Boneless Petite Sirloin Steaks – $3.88/lb
Wild Caught Alaska Whole Silver Salmon – $5.99/lb
Other Grocery Deals
Snickers, M&M's or Twix Candy – $.50 (with in-ad coupon, limit 4)
Powerade or Powerade Zero – $.70***
Kraft Barbecue Sauce – $.79
Buy 2
Use $.60/2 coupon from 8/19 Smartsource insert
Final Price:  2/$.98 ($.49 each)***
Country Oven Bread or Buns – 3/$4 (about $1.33 each, with in-ad coupon, limit 6)***
Capri Sun – 3/$5 (about $1.67 each, with in-ad coupon, limit 3)
- $1/1 printable coupon from coupons.com (no longer available)
Final Price:  $.67***
Big K Soft Drinks – $2.25 (with in-ad coupon, limit 4)***
Oreo Cookies – $2.50 (with in-ad coupon, limit 2)
Buy 2
Use $1/2 printable coupon from smartsource.com OR
$.75/2 coupon from 8/5 Smartsource insert
Final Price:  2/$4.00 ($2.00 each)***
Tillamook or Umpqua Ice Cream – $3.00 (with in-ad coupon, limit 2)
Household/ Health & Beauty
**Bonus Coupon:  Extra 10% off Home including Housewares, Home Décor, Furniture, Bedding, Bath, Toys, Tools, School & Office Supplies, Hardware, Home Improvement, Automotive, Sporting Goods, Luggage and Books & Magazines**
Edge or Skintimate Shave Gel, 7 oz – $.99 (after in-store coupon)
Sterlite ClearView 3-Drawer Unit – $6.99
Oster Belgian Waffle Maker – $14.99
Proctor Silex 10″ x 20″ Electric Griddle – $19.99
Black & Decker 4-Slice Toaster Oven – $19.99
Black & Decker 12-Cup Programmable Coffeemaker – $19.99
Hoover Agility Bagless Vacuum – $49.99***
Apparel, Shoes & Accessories
** Bonus Coupon:   Extra 15% off Apparel, Shoes & Accessories for Men, Women & Kids**
** Bonus Coupon:  Extra 15% off Carter's & OshKosh Newborn, Infant, Kids' 4-7 Apparel**
Extra $10 off Skechers with In-Store Bonus Coupon
Kids' Fashion Boots & Hikers – Extra $5 off (with in-ad coupon)
Work Boots & Hikers – Extra $10 off (with in-ad coupon)
Boys' Solid, Stripe or Graphic Tees – $4.99 (Price Blaster)
Girls' Fruit of the Loom 6+1 FREE Bikini Underwear – $6.99 (Price Blaster)
Boys' Fruit of the Loom 3+1 FREE Boxer Briefs or Tartan Boxers – $7.99 (Price Blaster)
Girls Leggings – $8.99
Toys, Movies & Electronics
**Bonus Coupon:  Extra 10% off Home including Housewares, Home Décor, Furniture, Bedding, Bath, Toys, Tools, School & Office Supplies, Hardware, Home Improvement, Automotive, Sporting Goods, Luggage and Books & Magazines**
Selected Toys – Buy One, Get One 1/2 Off
Selected DVDs, 60 titles to choose from – $5.99
Razor Jr. Lil' Kick Scooter – $29.99
Video Game Purchase of $75 or more
* Get $20 Fred Meyer Gift Card with in-store coupon (limit 1)
Final Price:  as low as $55
Video Game Purchase of $100 or more
* Get $30 Fred Meyer Gift Card with in-store coupon (limit 1)
Final Price:  as low as $70
Sony PS3 160GB Console – $249.99
* Get $30 Fred Meyer Gift Card with purchas and in-store coupon (limit 1)
Final Price:  $219.99
Seasonal
All Planners & Organizers – Save 20% (with in-ad coupon)
Calculators – Save 10% (with in-ad coupon)
Twin Pocket Portfolio – $.15 (Price Blaster)***
Top Flight 70-Sheet Spiral Notebooks – $.20 (Price Blaster, limit 10)***
Office Works School Supplies (pencils, erasers, pencil sharpener, glue) – $.50 (Price Blaster)
Backpacks (regularly $30) – $14.99
Other In-Ad Coupons & Offers
Purina Dog Chow, 16.6-18.5 lb – $9.99
Use $1.50/1 coupon from 7/29 Red Plum insert OR
$1.10/1 printable coupon from CouponNetwork.com
Final Price:  as low as $8.49***
Purina Friskies Cat Food, 16 lb – $9.99
Buy 3
Use $1.50/3 coupon from 7/29 Red Plum insert
Final Price:  3/$28.47 ($9.49 each)***
Safety 1st Potty Trainer & Step Stool – $10.00 (Price Blaster)
2-Pack Swaddle Me Infant Wraps – $14.99 (Price Blaster)
Safeway 1st Crystal Clear Audio Monitor – $15.00 (Price Plaster)
Munchkin Precision Fit 24″ Safety Gate or North States Diamond Mesh Gate – $15.00
Safety 1st Easy Care Swing-Tray Booster Seat – $15.00
Safety 1st Ultrasonic 360 Humidifier – $19.99 (Price Blaster)
Fisher Price Infant-to-Toddler Rocker – $29.99 (Price Blaster)
Cosco Front & Rear-Facing Car Seat – $49.99 (Price Blaster)
Graco Pack 'N Play – $54.99 (Price Blaster)