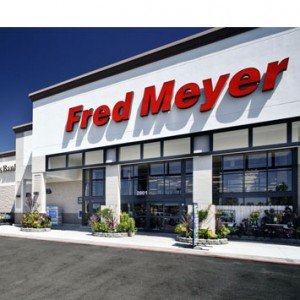 Here are this week's Fred Meyer weekly deals & coupon matchups through August 4th.
Make sure to check the store ad yourself & use the Thrifty NW Mom Coupon Database if there are specific sale items that you'd like to match with a coupon.
You can use E-coupons paired with Fred Meyer store coupons. So, make sure to load E-coupons from these sites to your Fred Meyer card before you go: Shortcuts.com, Cellfire.com & FredMeyer.com. You can no longer pair E-coupons with manufacturer coupons, though.
Fred Meyer Coupon Policy:
Fred Meyer has their coupon policy online, which means that you can print it off & stash it away in your coupon binder. One important change to their coupon policy recently – you can use Catalina coupons from other stores at Fred Meyer! Another recent change is that only 2 internet coupons per manufacturer, per customer, per day will be accepted.
*** These are our favorite deals of the week!
Produce
Olathe Sweet Bi Colored Corn – $.30***
Walla Walla Sweet Onions – $.78/lb
Yellow or Zucchini Squash – $.79/lb
Broccoli Crowns – $.88/lb***
Romain, Butter, Red or Green Leaf Lettuce – $1.00***
Green Beans – $1.28/lb***
Organic Kale – $1.50***
Blueberries, 2 lb – $4.99***
Dairy & Deli
Fred Meyer Butter, 1lb – 3/$5 (about $1.67 each, with in-ad coupon, limit 3)***
Meat & Seafood
Kroger Boneless, Skinless Chicken Breast, frozen, sold in 4lb bag – $1.99/lb (with in-ad coupon, limit 2)***
New York Steaks or Jumbo EZ Peel Prawns – $5.88/lb
Other Grocery Deals
Powerade or Powerade Zero – $.50 (with in-ad coupon, limit 10)***
Kellogg's Cereal – 3/$5 (about $1.67 each, with in-ad coupon, limit 3)
Use  $1/2 printable coupon from coupons.com (not sure which types this one includes) OR
$.50/1 printable coupon for Frosted Mini Wheats from kelloggs.com OR
$.50/1 printable coupon for Raisin Bran from kelloggs.com
Final Price:  as low as about $1.17 each
Kellogg's Pop Tarts – 3/$5 (about $1.67 each)
Buy 3
Use $1/3 coupon from 6/24 Red Plum insert OR
$1/3 printable coupon from kelloggs.com
Final Price:  3/$4 (about $1.33 each)
Lay's Potato Chips – $1.88 (with in-ad coupon, limit 2)
Buy 2 Lay's Kettle Cooked Chips
Use $1/2 coupon from 7/22 Moments to Save insert
Final Price:  2/$2.76 ($1.38 each)***
C&H Granulated Sugar, 4 lb bag – $2.99
Ben & Jerry's or Starbucks Ice Cream – $2.99
Use $1/1 coupon for Starbucks from 6/17 Smartsource insert
Final Price:  as low as $1.99
Household/ Health & Beauty
** Bonus Coupon:  Extra 10% off Furniture & Home Decor includes Upholstered, Accent, Media, Dining & Bedroom Furniture, Picture Frames, Photo Albums, Home Decor Candles, Throws, Decor Pillows, Window Coverings, Window Hardware, Lamps, Wall Art, Bean Bags, Area & Accent Rugs and Doormats. 
Tide Laundry Detergent – $4.99 (with in-ad coupon, limit 2)
Buy 2
Use $2/2 coupon from 7/29 P&G insert
Final Price:  2/$7.98 ($3.99 each)***
MD Bath Tissue (12 double or 24 reg roll) or Sparkle Paper Towels (6 big or 8 reg roll) – $4.50 (with in-ad coupon, limit 2)
Use $.50/1 coupon for Sparkle from 5/6 Red Plum insert
Final Price:  as low as $4.00***
Brita Slim Pitcher – $9.99***
* In-Store coupon for $5 off 3-Pack Replacement Filters with purchase of this pitcher (limit 1)
Hamilton Beach BrewStation – $49.99
* Get $10 Fred Meyer gift card with purchase & in-store coupon
Final Price:  $39.99 after gift card***
Mr. Coffee Single Serve Coffeemaker with Reservoir (powered by Keurig technology) – $79.99
* Get $20 Fred Meyer gift card with purchase & in-store coupon
Final Price:  $59.99 after gift card***
Free 5-Pack K-cups in box
Jack LaLanne's Power Juicer – $99.99
* Free $20 Fred Meyer gift card with purchas and in-store coupon
Final Price:  $79.99 after gift card***
Bunn Generation 10-Cup Coffeemaker – $109.99
* Get $10 Fred Meyer Gift card with purchase & in-store coupon
Final Price:  $99.99 after gift card***
Keurig Elite Single Cup Brewer – $119.99
* Get $20 Fred Meyer gift card with purchase & in-store coupon
Final Price:  $99.99 after gift card***
Free 12-Pack K-Cups in box
Apparel, Shoes & Accessories
** Bonus Coupon:  Mystery Discount of Extra 15%, 20% or 25% off Apparel, Shoes & Accessories for Men, Women & Kids
Kids Korner Girls' or Boys' 6+1 Extra Pair Socks – $5.99 (Price Blaster)
Girls' Fruit of the Loom Bikini 6+1 Extra Pair Underwear – $6.99 (Price Blaster)
Men's & Young Men's Tees – BOGO (with in-store coupon)
energie Basic Tees – $7.99
All Bras by barely there, Bali & Playtex – $18.99 (with in-store coupon)
Toys, Movies & Electronics
** Bonus Fred Meyer Savings Certificate for Home Electronics, Music, Videos &Video Games
Save $20 when you spend $150 or more
Save $10 when you spend $100 or more
Save $5 when you spend $50 or more
Skylanders Characters for Wii, PS3, Xbox 360 & 3Ds – $7.99 (Price Blaster)
Epson NX230 All-In-One Printer – $49.99
Cannon PowerShot SX-150IS Camera – $179.99
Seasonal
** Bonus Coupon:  Purchase $20 or more of School, Office, Art or Craft Supplies and Save 20%
24-Pack Crayola Crayons – $.39 (limit 4)***
Office Works 15-Piece Cap Erasers – $.50 (Price Blaster)
Office Works 7-Piece Eraser Set – $.50 (Price Blaster)***
Office Works Pencil Sharpener – $.50 (Price Blaster)***
10-Pack Yellow #2 Pencils – $.50 (Price Blaster)***
Scissors, Pencil Boxes, Dividers & Pens (pictured):  $.99
100-Page 1-Subject Notebook – $.99
Mead Five Star Portfolio – $.99
3-Subject Notebook – $1.29
1″ Anti-Microbial or Biodegradable Binder – $1.99 (Price Blaster)
Kingston 8GB USB Flash Drive – $6.99***
Other In-Ad Coupons & Offers
2 Dozen Premium Roses – $10.99 (with in-ad coupon, limit 6)***
Selected Power Tools – 25% off