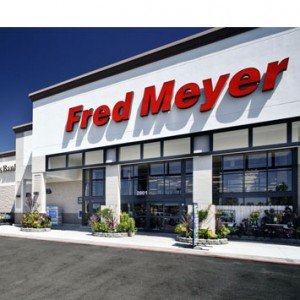 Here are this week's Fred Meyer weekly deals & coupon matchups through June 23rd.
Make sure to check the store ad yourself & use the Thrifty NW Mom Coupon Database if there are specific sale items that you'd like to match with a coupon.
You can use E-coupons paired with Fred Meyer store coupons. So, make sure to load E-coupons from these sites to your Fred Meyer card before you go: Shortcuts.com, Cellfire.com & FredMeyer.com. You can no longer pair E-coupons with manufacturer coupons, though.
Fred Meyer Coupon Policy:
Fred Meyer has their coupon policy online, which means that you can print it off & stash it away in your coupon binder. One important change to their coupon policy recently – you can use Catalina coupons from other stores at Fred Meyer! Another recent change is that only 2 internet coupons per manufacturer, per customer, per day will be accepted.
*** These are our favorite deals of the week!
Produce
Whole Medium Gold Pineapple – $1.00 (limit 10)***
Mini Peeled Carrots – $1.00***
Green Beans – $1.49/lb

Northwest Red Cherries – $2.98/lb***
Dairy & Deli Case
Kroger Singles – $1.00***
Fred Meyer Large Eggs, 18 ct – $1.50 (with in-ad coupon, limit 2)***
Bandon Medium Cheddar Cheese – $4.99 (with in-ad coupon, limit 2)***
Meat & Seafood
Pork Country Style Ribs, bone-in – $1.88/lb***
Kroger Boneless, Skinless Chicken Breast, frozen 4lb bag – $1.88/lb***
Other Grocery Deals
Powerade, Fuze, Full Throttle, NOS, Vitaminwater, Honest Tea, Smartwater Sportcap – $1.00 each
* Buy 10, Get 5 FREE
Final Price:  15/$10 (about $.67 each)***
Fred Meyer Tender Twist Bread – $.88 (with in-ad coupon, limit 2)***
Life Saver Candy – $1.00***
Pure Protein Bar – $1.00
Buy 1 or 2 depending on coupons
Use $1/1 printable coupon from pureprotein.net OR
$1/2 coupon from 5/6 Smartsource insert (exp 6/16)
Final Price:  as low as FREE***
Fred Meyer Frozen Vegetables – $1.00
Fred Meyer Fruit Snacks, 6 -10 ct – $1.00
Hot Pockets or Lean Pockets – $1.50 (with in-ad coupon, limit 6)
Buy 2
Use $.95/2 printable coupon for Lean Pockets from coupons.com
Final Price:  2/$2.05 (about $1.03 each)***
Starbucks Coffee, 11-12 oz bag or 10 ct K-Cups – $5.99 (with in-ad coupon, limit 4)
Use $1.50/1 printable coupon from coupons.com OR
$1.50/1 coupon from 6/17 Smartsource insert
Final price:  $4.49***
Bud, Coors or Miller – $14.99***
BUY 5, SAVE $5 (Mix & Match)
* Prices reflect $1.00 instant savings when you buy 5.  Watch for other tags in the store.
Lean Cuisine – $1.79
Buy 4
Use $1/4 printable coupon from leancuisine.com
Final Price:  4/$6.16 ($1.54 each)***
Kellogg's Cereal – $1.88 (not sure what varieties are included)
Use $.70/1 printable coupon for Crunchy Nut from coupons.com OR
$1/2 printable coupon for Fiber Plus from kelloggs.com OR
$1/2 printable coupon for Froot Loops from kelloggs.com OR
$.50/1 printable coupon for Cinnamon Almond Raisin from kelloggs.com OR
$1/2 printable coupon for Rice Krispies from kelloggs.com OR
$1/2 printable coupon for Krave from kelloggs.com
Final Price:  as low as $1.18 – $1.38 each depending on what types are included
Dreyer's Ice Cream – $2.69***
Nestle Frozen Treats – $2.69
Buy 2
Use $1/2 coupon from 4/29 Smartsource insert
Final Price:  2/$4.38 ($2.19 each)
MorningStar Farms Entree – $2.99
Use $1/1 printable coupon from coupons.com
Final Price:  $1.99
Catalina Available:  Buy MorningStar Farms products between 6/11 – 7/8
Buy 3, Get $2.00 Catalina
Buy 4, Get $3.00 Catalina
Buy 5 or more, Get $4.00 Catalina
DEAL IDEA
Buy 5 MorningStar Farms products – $2.99
Use (5) $1/1 printable coupons from coupons.com (you will need multiple computers to print this many)
Pay $9.95, Get $4.00 Catalina
Final Price:  5/$5.95 ($1.19 each)***
Purina Dog Chow, 16.5 – 20 lb – $8.99***
Stouffer's Entree – $9.99
Use $1.50/1 coupon from April All You (pg 75) or May All You (pg 71) OR
$2/1 printable coupon from Walmart.com
Final Price:  as low as $7.99***
Household/ Health & Beauty
Purchase $10 or more of Cover Girl Cosmetics and get LashBlast Mascara FREE (with in-ad coupon, limit 1)
Swiffer Wet Jet Cleaning Solution – $4.99
Oster 8-Speed Blender – $18.99
Apparel, Shoes & Accessories
Sandals & Flip-Flops for Men, Women & Children – BOGO (with in-store coupon)
Kids Korner Mix & Match Playwear – $3.99 – $4.99 (Price Blaster)
Men's Screen Tees, Great Northwest Pocket Tees, Young Men's Screen Tees – $7.99 (Price Blaster)
Junior Basic Tees & Camis, Junior energie Burnout Tanks or Great Northwest & Great Northwest Indigo Tees & Camis – $7.99 (Price Blaster)
Toys, Movies & Electronics
** In-ad coupon for Extra $10 off All Video Game Hardware (limit 1)
Sony Cyber-Shot DSC-W620 Camera – $109.99
* FREE Sony 4GB SDHC Media Card with purchase or Sony Cyber-Shot DSC-W620 or DSC-H90 Camera and in-store coupon (limit 1 per purchase)
Seasonal
** In-ad coupon for Extra 10% off Patio Furniture
6-Pack Flowering Annuals – $2.50
Kids' Resin Adirondack Chair – $4.99
Malibu Resin Stacking Chairs – $7.99 (Price Blaster)
Glacier's Edge Deschutes Folding Camp Chair – $8.99***
Glacier's Edge Wrangell 14′ x 10′ Family Cabin Tent – $139.99***
Belmont 5-Piece Patio Dining Set – $249.00
Other In-Ad Coupons & Offers
5-Stem Rose Bouquet – $5.99
** Watch for in-store tearpad for $50 mail-in rebate when you buy grill (priced $99 and above) and (2) Budweiser, Bud Light, or Select 55 18-packs or 24-packs or larger**