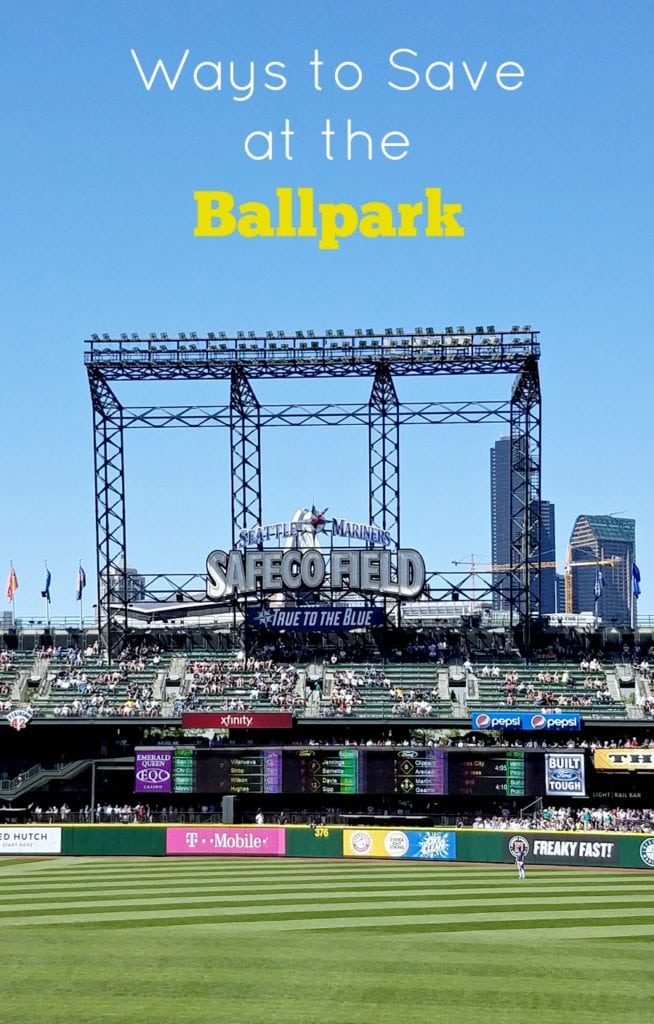 Saving Money at the Ballpark & Tips for Saving at Mariners Games
Do you love to watch baseball in person? Enjoying a baseball game on a beautiful spring or summer day is a favorite of many people, but the price to attend a game after paying for your ticket, parking, food, drink & more, can often be too high for many to make it work with your budget.
We are sharing some of our favorite tips for making baseball games more affordable and finding ways to save on tickets, food, drink, parking & more!
Look for discounts or specials on tickets 
If you want to head to a major league baseball game this season, but the ticket prices are steep, here are a few tips to try when looking for discounts on tickets. First of all, it's all about timing & the teams playing. Certain opposing teams are just very popular and will always cost more for tickets than other teams as they know they will draw a crowd so can sell more tickets.
Timing is also a key factor in determining the cost of tickets as the weekday games are going to be harder for them to sell tickets than the weekend games, so you typically will find cheaper tickets for weekday games.
If you are military, retired, reserve or a veteran, you can frequently get discounted tickets to the games. Make sure to check out the team's website's special promotions area to see what discounts they offer for military & veterans. For the Seattle Mariners, they offer discounts on Sunday – Thursday games with $5 off select view level seats and $10 off select main level seats. Plus, you can also get an extra 10% off merchandise in the team store (20% off on Tuesdays).
Group tickets are also a great way to save on tickets to ball games. If you have a group of family & friends (20 or more), you can get discounted tickets to many stadiums. Or take advantage of special promotions for students and teachers.  The Seattle Mariners have several fun events with discounted tickets & often meal packages such as Teacher Appreciation Night (coming up June 24, 2016 with discounted tickets), DECA Day, Weather Education Day & more. My husband takes his club members to Weather Education Day every year (& my girls and I tag along as I chaperone) and this is a great way to attend an educational, fun hour long event with local metereologists Steve Pool & the King5 weather team. Plus, you can get a hot dog lunch included with the deal. The tickets are a great deal, too. This year, we sat in the main level seating with great seats, which included the Weather Education event & the lunch (hot dog, chips & drink)  – all for $35 (just the seats alone were $49 for the day we went to the game).