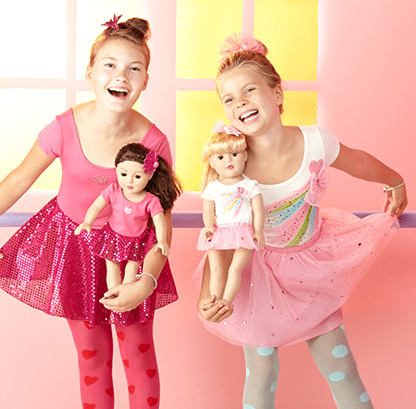 Zulily is back again with their popular Dollie and Me sale.  They have a number of items from matching pajamas, skirt sets, matching dresses, holiday & fall outfits, and more. Prices start at $11.99 + shipping.
These items DO fit American Girl dolls.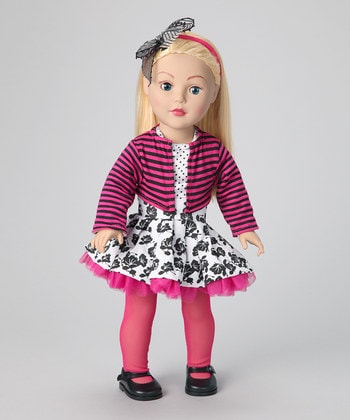 If your kids have been asking for an American Girl doll, but those are not in the budget, they are also selling dolls (same size as American Girl dolls) as part of this sale, too. The dolls are $24.99 ea.
Here are a few items I found: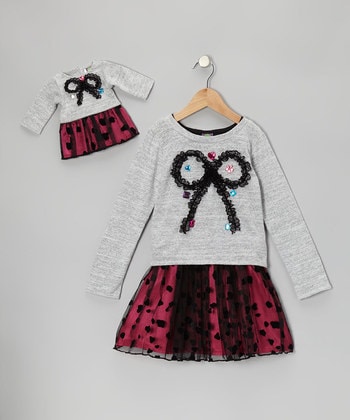 Dollie & Me Holiday Dresses (there are lots of options that would be cute for this) for girl & doll - $17.99 – $21.99
Pink Sparkly Birthday Dress & Doll Outfit – $15.99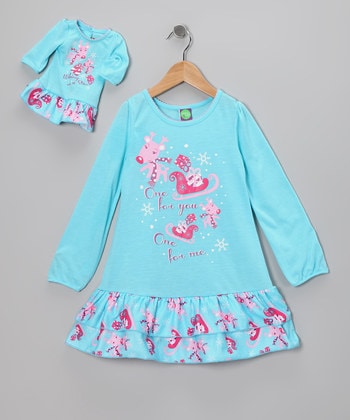 Reindeer PJs for $11.99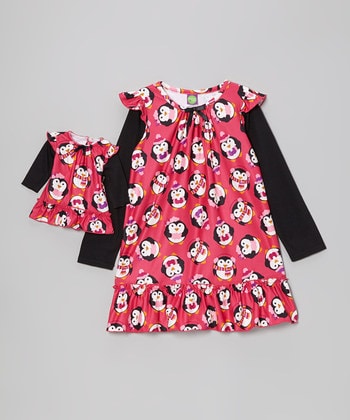 There are different PJ options for $14.99, including ones that would be fun for Christmas (your daughter and her doll could match when they wake up Christmas morning!).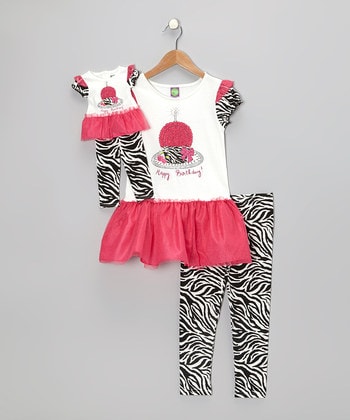 This cute outfit is $16.99 for the set!
I love the Dollie & Me brand because they are much more affordable options for matching clothing for your daughter & her American Girl (or similar sized) doll. If you shop on the American Girl site or in the store, the options are at least $40 – $50 & up for matching girl & doll outfits, so this is a significant savings. I've bought my girls these outfits for several years and my girls love them. One thing to note, though, is that the sizes do tend to run small (especially on the pajamas I've found), so you might want to consider ordering a size larger.
Don't forget to check out our ideas for ways to save on clothing, accessories & more for American Girl Dolls! We'd love to learn more tips, too, if you have them to share!