Amazon Online Shopping – Updated Daily (Mon. – Fri.)!
Pin it to your favorites board here for easy access later!
Amazon online shopping is a great way to save on all kinds of items you might need, without having to leave home! They sell just about everything from food, to clothing, toys, household items and much more. Instead of having to scour through page after page on Amazon, we will compile the Amazon Daily Deals here for you!
This post will be updated daily (M-F) with a list of many of the days best deals at Amazon, for your convenience, so you have one spot you can scan to see if there are deals you want to check out each day. We have also provided some tips for saving the most while shopping with Amazon online at the bottom of this post, so be sure to read through those. Let us know if we missed your favorite Amazon savings tip!
Highlights for todays Best Amazon Online Shopping Deals:

Corels Paint Shop Pro x8 download for just $29.99 (reg. $99).
Amazon Sales Highlights:
Electronics: 
Certified Refurbished Amazon Echo for $139.99
Save $30 on the Fire HD 6 Tablet – $69.99 (reg. $99)
Save $50 on the Fire HD 6 Kids Edition Tablet – $119 (Reg. $169)
Clothing, Shoe & Accessories Sales: 
5 pack of Hanes Big Boy White T-shirts for just $6.49
Womens Swimsuit and cover up sale – start at under $5 per piece!
50% off Scarves and Wraps – Start at just over $7!

Girls Dresses start at under $5!
Girls Clothing Sets start at under $5!
Boys clothing sets starting around $5
50% off Kids Crocs – start at just over $12!
Handbags and Wallets starting under $5 (some of the lower priced items will be add ons)
Back To School Deals: 
Mengo Liquid Chalk Markers 10 Pack Washable & Reversible 6mm tip – Bright Neon Colors + 8 Labels – $12.49 (reg. $29.99)
Ticonderoga Wood Cased #2 Pencils Box of 18 for $3.74!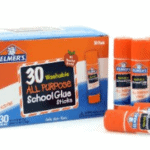 Elmer's Washable All-Purpose School Glue Sticks, 0.24 Ounce Each, 30-Pack for $9.89! That is about $0.32 per stick.
Adult coloring books on sale!
We share the best round up of Amazon Back to School items (updated each Friday) here too!
Kitchen & Home Items: 
Fisher-Price Infant-to-Toddler Rocker, Floral Confetti for $34.97!
Contigo Trekker Kids Water Bottle, 14-Ounce, Navy and Nectarine, 2-Pack for $8.99!
24 Pocket Over The Door Organizer for $5.28!
3 Compartment Reusable Food Storage Containers Set Of 6 for $10.99!
All in One Salad 2 Go Container with Attachable Fork for $7.99!
Nuby No-Spill Insulated Sipper with Spout for $1.18!
 Sparkle Giant Rolls, Pick-A-Size, White, 24 Count
 on sale for $24.69 for Prime Members ($0.69 cents per roll)!
Copper wire lights are on sale for $7.99
Utopia Towels Washcloths – 24-Pack (White)
for just $11.95! That works out to be $0.50 a cloth!
Toys:
Water Balloons 5 Different Colors Fill in 60 Seconds 185 Total Water Balloons
Hamper Hoops by Wham-O – $9.98 (reg. $19.99)
Paint Tray Palette, 10 Wells with Thumb Hole Pack of 1 for $1! Plus it ships for FREE!
80% off Select Toys (Start at $2.59)!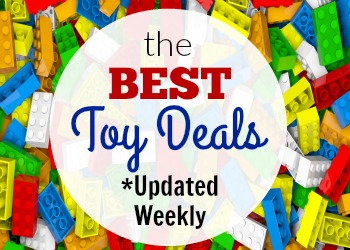 PLUS, be sure to check out our big Amazon Toy Deals Round up here too!
Outdoor & Sporting:
Amazon has this  Happy Camper Two Person Tent by Wakeman Outdoors – in Bold Blue – for just $14.8
FREE Trials: