Kate Spade Surprise Sale
If you like Kate Spade, you will want to be sure to check out this Kate Spade Surprise Sale. They are offering up to 75% OFF with this sale. You will find items like bags, jewelry, clothing and more!
This sale runs through 5/26 11:59 pm PT. They are also offering FREE shipping for US & Canada when you spend $175 or more.
Here are just a few of the deals you will find::
Cove Street Colorblock Airel – $169 (Reg. $478)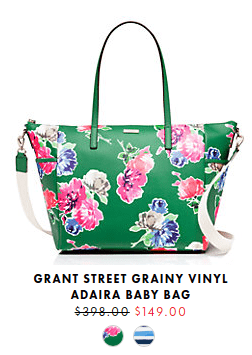 Grant Street Grainy Vinyl Adaira Baby Bag – $149 (Reg. $398)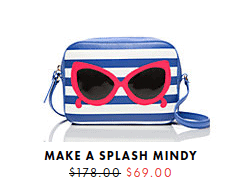 Make A Splash Mindy – $69 (Reg. $178)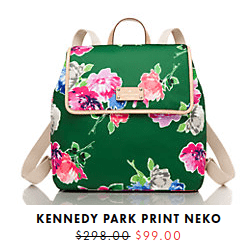 Kennedy Park Print Neko – $99 (Reg. $298)
Daycation Bon Shopper – $59 (Reg. $148)
Head over and see what deals you can find!