Cricut Discounts – Sale with
Extra 15% off + Free Shipping
Cricut.com is back with some awesome deals on the Cricut Machines & sitewide .  They are offering an extra 15% off + Free Shipping(except the Cricut Access & Cricut Explore Air 2) with the coupon code:CRICUTNEWBIES at checkout.
These prices are significantly better than anything I am seeing online right now. So, definitely a great time to take advantage of these prices if you've been debating a Cricut system or if you're interested in getting more tools or supplies.
We were just in at JoAnnes, and there sale prices where higher then this for the Cricut Explore Air. I got one for Christmas and we are loving it. It was very easy to set up, and they give you a project to do in the box to start getting the hang of it right away.
This is an excellent time to score the best deal available right now on a Cricut machine with that extra 15% off discount & free shipping.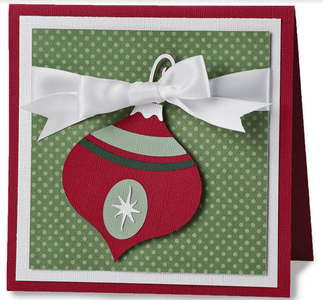 Check out this cute Christmas card you could make with your Cricut – if you like to make handmade cards for friends & family, this would be a fast way to do that.  This is just one of many examples of ways to use a Cricut.
I love this fun Hot Cocoa bar too made using the Cricut – just some fun ideas to inspire you of all the ways you could use your Cricut!
Cricut Machines on Sale:
Cricut Explore Air Machine – on sale for $179.99 (reg $299.99)
Use promo code: CRICUTNEWBIES at checkout
Final Price:  $152.99 + FREE shipping
This machine includes the Bluetooth embedded for wireless cutting, so you do not need to be connected to your computer in order to use it. Cut over 60 different materials to create everything from cards and invitations to party and home décor.
Here's all that it includes::
Embedded Bluetooth® for wireless cutting
Dual carriage for cutting and writing or cutting and scoring in one step
Upload your own images for free (.svg, .jpg, .png, .bmp, .gif, .dxf)
Cut over 60 materials from vellum to leather
Smart Set® dial for easy material settings
Free Cricut Design Space™ online software and iPad app
Cut Smart® precision cutting
Works with all Cricut® cartridges
Integrated storage compartments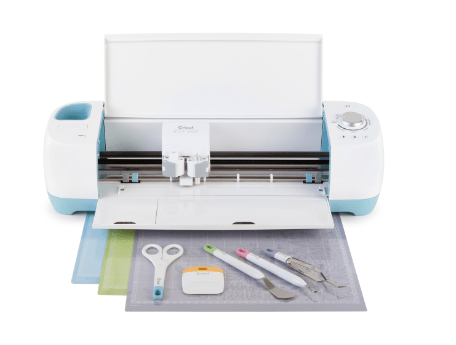 Cricut Explore Air Machine + Tools & Mats Set – $199.99 (reg $359.97)
Use coupon code: CRICUTNEWBIES at checkout for 10% off
Final Price: $169.99 + Free ship!
This includes the Cricut Explore Air (with the embedded Bluetooth) and a dual carriage to cut & write in one step. This also includes the Cricut Cutting Mat Variety 3 pk & Cricut Tools basic set
Cricut Explore Air Machine + Everything Starter Set – on sale for $259.99 (reg $595.77)
Use coupon code: CRICUTNEWBIES at checkout
Final Price: $220.99 + FREE ship
This set includes a huge variety of things to get you started creating with your Cricut Explore Air Machine.  Wow, tons of great items for someone who really wants a strong start to using their Cricut & an almost $600 value for just $220! This is one fantastic deal!
Here's what's included::
• Cricut Tools Basic Set
• Cricut Cutting Mat Variety 3-pack
• Cricut Explore Deep Cut Blade with Housing
• Cricut Explore Wildflower Pen Set
• Cricut Iron-on Glitter, Black
• Cricut Chalkboard Vinyl
• Cricut Tools Scoring Stylus
• Cricut Premium German Carbide Replacement Blade
• Cricut Window Cling, Black
• Cricut Explore Multi Pen Set, Black
• Cricut Printable Sticker Paper
• Cricut Printable Fabric
• Cricut Trimmer Tool
• Cricut Washi Sheets, Designer
• Cricut Printable Iron-on Light
• Cricut Vinyl Sampler, Home
• Cricut Dry Erase Vinyl
• Cricut Poster Board, Metallic
• Cricut Craft Foam, Distressed
• Cricut Printable Magnet Sheets
• Cricut Window Cling, Red
• Cricut Transfer Tape