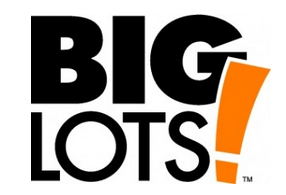 Big Lots has released their Black Friday Ad.  Here are the best deals. 
Doors open Thursday, Nov. 27th (Thanksgiving Day) from 7 am – midnight.  Doors open Friday, Nov. 28th (Black Friday) at 6am.  
Special Promotion for Thursday, Friday, and Saturday:  Spend $50.00, get a $10 Coupon to use on your next purchase.  Coupon valid from Nov. 30th through Dec. 13th.
Printable Shopping List:
We have a new feature this year for our Black Friday deals. You can now go thru & see ALL the deals that will be in the Big Lots Black Friday ad & you can check off the ones you're interested in & print them off with our Big Lots Printable Black Friday list.
Don't forget to check out our Black Friday page where we'll keep you up to date on all the latest Black Friday deals as they become available.
Thanks to Saving Cents with Sense for bringing us the Big Lots Black Friday deals. 
Thanksgiving (11/27) Only:
Simmons Recliners – $189
60" Media Fireplaces – $399
Movies – Buy 2 Get 1 Free 
TV series on DVD – 2/$10
Deluxe 7.5' Prelit Cashmere Tree, 600 lights – $88
Vanity Table with Trifold Mirror – $99.77
Jewelry Armoire & Cheval Mirror – $179.77
Farberware 12 piece Cookware Set – $29.77
Dyson Lightweight & Compact Upright Vacuum – $175
Black Friday (11/28) Only:
Headphones, Earbuds, Cell & Tablet Accessories and Chargers – Buy 1 Get 1 50% Off (Mix & Match)
DVD Movies – $1.88
Blu-ray movies – $2.88
Wireless Tower Speaker – $29
Wireless Bar Speaker – $14
Bluetooth Speaker – $6.88
Monsters University LeapPad2 Bundle – $49.99
Lexar 16 GB Memory Storage – $5.88
Fisher-Price, Playskool Preschool, Monster High, Science & Activity Sets, Action Figures, Games and Puzzles – Buy 1 Get 1 50% off
Any size plush blanket – $14.99
Bed-in-a-Bag, 16 piece – $49.99
Faux Fur Pillows – $9.99
Towels, washcloths, hand towels and bath rugs – $2.99 each
Bissell PowerGlide Lift-Off Vacuum – $69.88
Shark Lift-Away Steam Mop – $39.88
Small kitchen appliances – $15 each
Hamilton Beach 11 piece non-stick cookware set – $39.99
Brother Sewing Machine – $39.99
Cozy Sleep Pants – $4.88
Glider Recliner with Ottoman – $179.99
Kids recliner – $39.99
Kitchen Storage Cart – $99.99
35" Wall Mount Fireplace – $99.99
2 piece Lit Deer and Sleigh – $29.99
Set of 2 Prelit 4.5' Urn Trees, 70 lights – $28.88
7.7' Flocked Prelit Tree, 600 lights – $149.88
Deluxe Multi-Pack Shatterproof Ornaments – $14.88
Deals Valid Thursday through Sunday (11/27 – 30):
Sofa or Loveseat – $288
Photo Frames – Buy 1 Get 1 50%
Free Learning Journey, FunTime Play & Learn Toys – Buy 2 Get 1
Multi-Pack Shatterproof Ornaments – $4
Miniature Light Sets, 350 ct – $10
7' Lit String Tree 140 clear or multi-color – $39.99