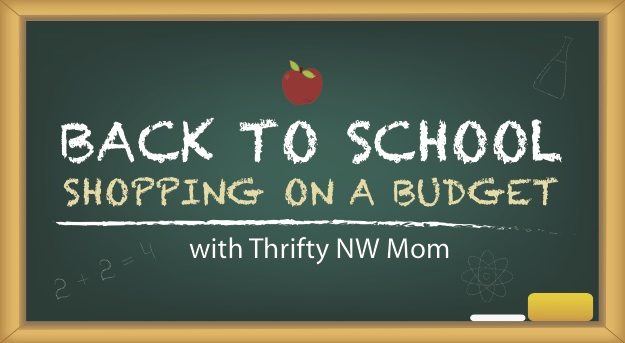 As we continue our Back to School Shopping On A Budget with Thrifty NW Mom series, we wanted to share how shopping at a wharehouse store can help you save. We have teamed up with Sams Club, to not only share some of their best back to school promotions, but one Thrifty Northwest Mom reader will also win one of Sam's Club Back-to-School Supplies Care Package, valued at nearly $75 (with shipping) and includes the following items:
1 - SwissGear Laptop Daypack (Blue)
1 - 12 Pack of Letter-Sized Sam's Club Writing Pads
1 - 14 Pack of Pilot G2 Black Retractable Gel Roller Ball
1 - 72 Pack of Papermate Mirado Woodcase Pencils
1 - 24 Pack of Sharpie Accent Highlighters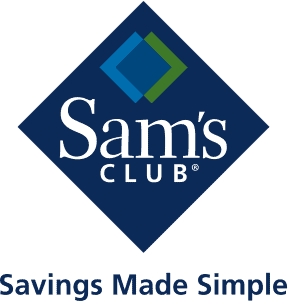 Sam's Club has a number of promotions available to help parents with the task of getting their kids ready for school.  You can shop their Back to Class page here, and find checklists, pre-made care packages (if you have kids in college), tech deals, and more. If you are not already a Sams Club member, you can find info on membership benefits and pricing here.
Sams Club just held one for August to prepare kids for back to school, but they have another free health screening coming up on September 8th. This one will focus on Diabetes. You do not have to be a Sams Club member to take advantage of these free events!
Let Sam's Club Shop for You
If the transition has families short on time, Sam's Club can actually shop for them. By submitting an online or mobile "Click 'n' Pull" order by 5 p.m., Sam's Club can have a Back-to-Class checklist ready for pick up at the member's local club at 7 a.m. the next day. Members can also get students campus-ready with shoppable videos that speak to highlighted items' sustainable, long-lasting features at SamsClub.com/backtoclass.
24/7 Free Tech Support
Thanks to Sam's Club Tech Experts, students will not stress over laptop, TV or digital music player set-up and maintenance. When Sam's Club members dial 1-877-758-4346, they receive free assistance for any television, home theater, digital music player, camera/camcorder or computer purchased at Sam's Club. With expert tech support available 24 hours a day, seven days a week, Sam's Club Tech Experts are available even when pizza delivery is not.
Collegiate Membership
For students seeking savings, Sam's Club offers a Collegiate Membership for $40, which includes a $15 gift card upon sign-up, plus an extra card for a lucky roommate or hallmate. Students must show valid student identification or an email with an ".edu" suffix to qualify. For more information on A+ savings and services at Sam's Club, visit Sams Club Back To Class page.
This backpack includes all of the items listed above, and they are value size packages. The backpack itself has room and padding to pack around a laptop or netbook, and still leave room for books and supplies. The rest of the products are all high quality (Sharpies highlighters with at least 2 of each color, Pilot G2 pens, legal pads and enough legal pads to last a year). This Supplies Care Package would be a great addition to any home office, if your kids don't need it all for school!
This giveaway will end on Friday, 8/24, at 9pm pst.
The winners will be drawn using "And the Winner Is" plugin and announced on the blog.  I will also email the winners. The winners will have 48 hours to contact me, otherwise a new winner will be drawn. US residents only & you must be 18 yrs or older to enter the giveaway. This giveaway is not affiliated with Facebook in any way.
Here's how to enter this giveaway::
1st Entry (required entry): Leave a comment with your best advice on getting ready for "Back To School" (it can be a savings tip, a scheduling tip, or any general tip).
Extra Entries : (make sure these are all separate comments, with a comment for each entry)
2) Subscribe to the Thrifty NW Mom feed via a reader of your choice or email (must be verified)
3) Leave a comment here saying you "like" the Thrifty NW Mom Facebook page (on this post – not on Facebook! )
4) Leave a comment here saying you "like" the Sam's Club Facebook page.
Disclosure: Sams Club sponsored this giveaway by providing us one package to review, and one to give away to  a Thrifty NW Mom winner randomly chosen.  All opinions are 100% mine. See our disclosure policy  for more details.