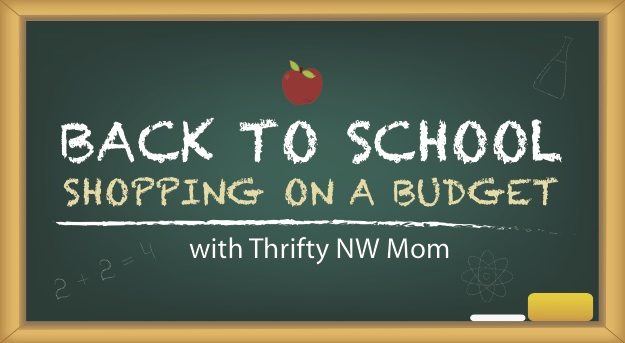 Here are this week's back to school deals for Office Max. And don't forget to tune in all week for our Back to School series with fun giveaways & more ways to save on back to school items!
Make sure to check in every Monday thru July & August for the best back-to-school deals that we find!
Here's a list of all the back-to-school deals we are featuring each Monday:
Here are the best back to school deals at Office Max this week.
**Office Max deals will vary by region, so be sure to check out the weekly ad in your area to confirm deals available near you. 
You can text WEEKLYAD to 62999 for special offers and mobile alerts.  (Standard carrier message rates and data rates apply)
You can print this  print this coupon for an extra 20% off if you will be shopping today (8/20).
Max Value Deals:
FREE Folders (limit 10), with $5 minimum purchase
Office Max Ball Bearing Compass – $.05 (limit 3)
Plastic 6 inch Protractor – $.05 (limit 3)
All Schoolio Washable and Classic Markets (8pk and 10pk) – $.25 (limit 2)
Just basic 5 pack Pink Erasers – $.25  (limit 2)
Schoolio Comp Books – $.50 ea (limit 3)
Papermate Write Bros. Mechanical Pencils 10pk – $.75 (limit 3)
MaxPerks Bonus Reward Deals:
*You will receive the Max Perks Bonus Rewards back on a Max Perks Rewards card during the next statement period & you will then have 3 mos to use them at Office Max. (Make sure to read all the details about the Office Max MaxPerks Bonus Rewards Program)
Avery 8160 White InkJet Address Labels (750 pk.), $11.99 
Get $11.98 back in MaxPerks Bonus Rewards
Final Price: $.01 after Max Perks Rewards
Max Perk Bonus Rewards System
To sign up for, or learn more about becoming a member of Max Perks rewards, head here.  Bonus Rewards are available only for items marked as a MaxPerks® Bonus Reward offer. All Bonus Reward offers listed above are available 7/15/12 thru 7/21/12. Limits may apply; see product offer for details. Items and related Bonus Rewards are available while supplies last. Member's MaxPerks ID card must be presented at time of purchase; no Bonus Reward adjustments will be made after purchase. All Bonus Reward offers valid in store, online and/or via phone order, unless otherwise indicated. Bonus Rewards issued are based upon price actually paid by Member, as advertised price can be reduced by any applicable coupon or discount. Bonus Rewards for these offers, along with any other rewards a Member may have earned during the same period, will be issued in the next statement cycle in the form of a MaxPerks Reward Card redeemable toward future purchases at OfficeMax®. Reward Cards expire 90 days from date of issuance, except in Florida where they expire one (1) year from date of issuance.