American Girl Cyber Monday Sales 2014
The American Girl sale is now live!  They are offering up to 60% off tonight & tomorrow thru 9:59pm pst only! The items do go very fast, though, so check it soon for the best selection. There are 22 pages of deals to be found!!
And don't forget about the Dollie & Me sale happening right now – get girl & doll Pajama sets for just $14.99 (includes 2 piece girl PJ's & 2 piece doll PJ's  -fits American Girl dolls). There are quite a few styles available right now.
 Here are a few of the deals we found::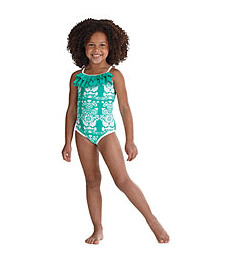 Ocean Blossoms Swimsuit for Girls – $14.50 (Reg $36)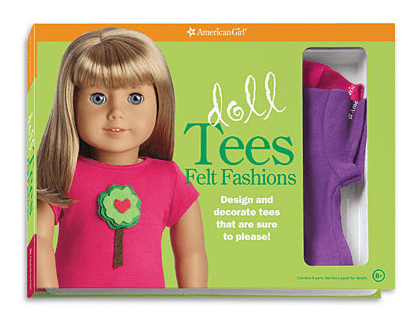 Doll Tees – Felt Fashion – on sale for $8.75 (was $21.75)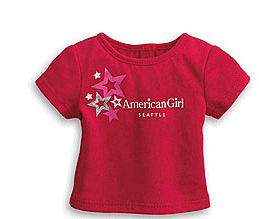 Seattle Foil Star Tee Shirt – $1 (reg $8 – this is a HOT deal!!)
American Girl Sparkle Dress – $15 (reg $30)
American Girl mini dolls are just $12, too (Reg $24).
The American Girl site has also been running  5 Days of Deals Sale this year, that will run through tomorrow, Cyber Monday! Shop here at this page on AmericanGirl.com and get discounts of up to 50% & more on mini dolls, outfits & accessories, doll furniture, matching girl outfits & much more!  Items are selling out very quickly, so head over there now if you're interested!! This sale goes through Monday December 1st, and shipping will also be FREE on these items!
Here are some of my favorite deals:
You might also be interested in the Target Cyber Monday Sale for 50% off Our Generation Dolls too (fit American Girl dolls)!
Don't forget to check out our ideas for ways to save on clothing, accessories & more for American Girl Dolls!