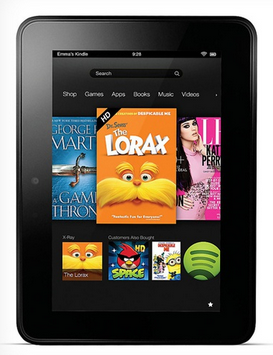 Amazon is now offering  the Kindle Fire HD with 7″ Display 16GB Memory for only $169.99 (Reg. Price $199.99)! Plus you'll get FREE Shipping and FREE Returns. We don't usually see such a great deal on Kindle Fires. So if you've been wanting one, this might be a great way to get it at a discount.
Note – this is with Special offers and sponsored screensavers display on the Kindle Fire HD's lock screen. We have heard back from many of you, and some of you like the Special offers (because you sometimes get deals and coupons), and some of you do not think its worth the savings – so we just want to make sure we point this out!
Find more Amazon deals here.