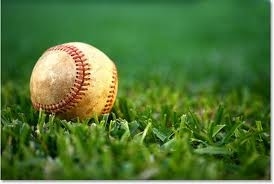 Guest Post: Melody from This Beautiful Frugal Life
My husband and I love baseball. We love going to Mariners games and are excited to start taking our kids. However, we can generally swing one, maybe two games a year. The cost of tickets alone is enough to blow our Entertainment budget for the entire month.
We are not willing to cut out trips to the ballpark, so over the years we have figured out ways to shave a little off the cost.
Saving money on tickets
Look for ticket specials put out through the ballpark itself. Check your favorite team's website for information. The Seattle Mariners and Safeco Field offer the following:
Grand Slam Family Packages that include a ticket, hot dog and drink for as low as $14
BECU Half-Price Family Nights with tickets as low as $10
College Night with tickets at $8 each
Military Discount Nights and Senior Sundays
Singles Night that includes ticket, admission to pre-game party and first beverage
Group rates for 40 or more
If you know you are going to be attending more than one or two games, check out your team's ticket packages. Full season tickets may be too much, but the Seattle Mariners offer half-seasons, packages for businesses, the opportunity to split season tickets with someone and more. You can even buy a 6-game Flex Pack that lets you choose from a select group of games at a discounted rate.
*Sign up for the various daily deal sites in your city. We have bought tickets for Seattle Mariners parking passes at half-price through Groupon and bought actual Mariners tickets through Tippr, that included a pre-game party and beverages before the game.
*Check Craigslist and Ebay for tickets. The only downfall with this route is that you have no way to verify if the tickets are legitimate, so you are taking a chance. We have purchased through Ebay before with no problems, but we made sure to buy from a highly-rated seller.
Don't settle for outrageous parking fees
I know every ballpark is different, but at Safeco Field, the parking is a bit horrifying. You can park right around the ballpark in the garage or at surrounding lots, but the cost is out of control. You can drive a few blocks away and find a parking lot for significantly less.
Don't feel like you have to pay for parking, however. If you get to the field early, drive around a little and look for street parking. There are all kinds of spots tucked in here and there, some within a few blocks of the field. Make sure to check all parking signs and make sure you're not parked illegally, but you can definitely find free spots if you keep your eyes open.
How to save money on food
It is no secret that food and drinks at the ballpark are outrageously overpriced. My first tip is to eat BEFORE you go. Don't plan on feeding your family dinner if you are trying to keep your costs low.
Check your local ballpark's website for guidelines as to what food items you can take in. Safeco Field allows soft-sided coolers that do not exceed a certain size. You are allowed to take in your own food, but it must be wrapped or bagged. You can take in an empty water bottle and fill it up at the drinking fountains or take in juice boxes or any other soft-sided drink cartons.
At least at Safeco Field, all the food vendors outside of the ballpark are significantly less expensive. Grab a hot dog or two to eat before the game. If you are planning on buying peanuts or sunflower seeds, buy before you go or buy from a vendor outside the park, you will save at least 50%.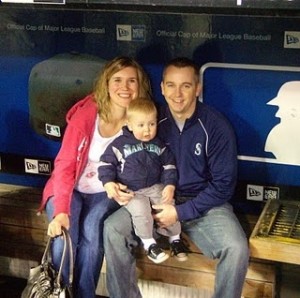 Get creative with your experience
If your kids (or you) are just enthralled by the sport of baseball and can't get enough of the park, consider doing something a little different. Check your local ballpark's website for information on tours and other events.
Safeco Field offers ballpark tours all throughout the year. Before the season starts each year, they also put on the Mariners Fan Fest. They open the ballpark for everyone (tickets cost next to nothing) and you can run around the bases, meet some of the players, sit in the dugout, check out the team locker rooms and so much more. I don't know who was more excited when we went, me or my son. I felt like royalty sitting in the dugout.
Check out your local minor league teams
Does your city have a minor league team? Have you been to a game? If not, you are definitely missing out. This can be a really fun and inexpensive event.
Our local team is the Tri-City Dust Devils, an affiliate team of the Colorado Rockies. You can buy tickets as low as $6 for adults, plus they have tons of fun promotions and giveaways, including $1 Family Feast Night.
Obviously, this is not major league talent, but the experience is a lot of fun, especially for young kids. To find a minor league team near you, click here and choose "Teams" along the top.
Please share if you have any ideas on saving money at the ballpark. We have so much fun attending games, but it definitely puts a damper on the day when you feel like you have spent half your annual salary just to be there.
Melody is the wife of one and the mother of two sports fanatics, absolutely no question that the favorite sport in their house is baseball.  She officially decided to love the sport when she and her husband met 11 years ago, otherwise she may not have seen him much from March to October. She is a stay at home mom blogger at This Beautiful Frugal Life, aspiring gardener and a fan of just about anything that makes her happy.